BEST PERIOD SUBSCRIPTION BOXES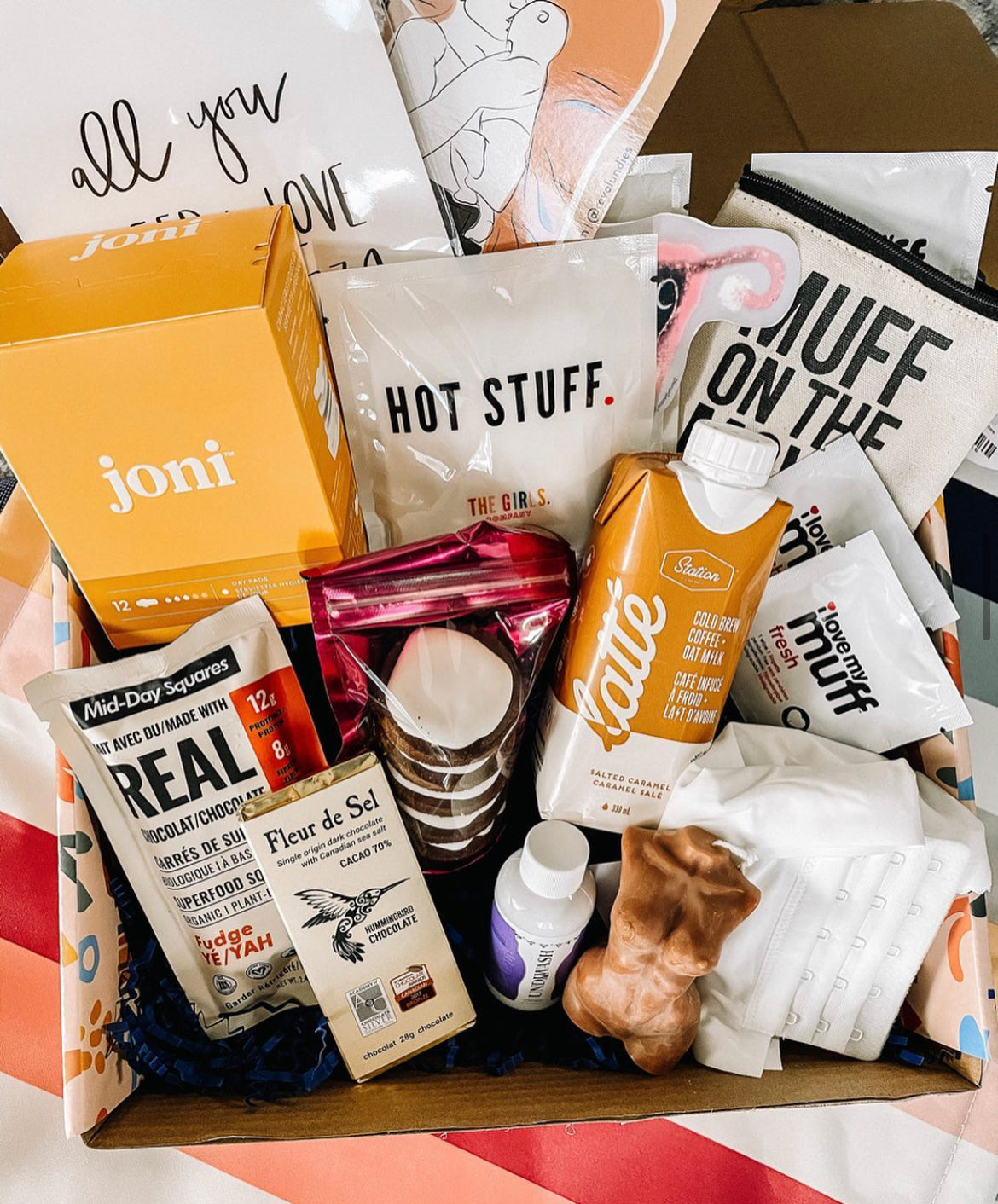 No more period panics
You're well familiar with the scenario: when Aunt Flow suddenly visits and you reach for a tampon or pad, only to find that you're out. So you macgyver a makeshift pad with toilet paper and haul ass to stock up on supplies. 
It's inevitable and has happened to all of us at some point or another. You're busy and you don't always have time to make sure you're properly equipped when your period comes around every month. 
This is part of why period subscriptions have risen in popularity in the past few years. They take away the need and hassle of remembering to stock up, easing some of the stress during your time of the month. 
Period subscriptions are a service that regularly delivers period essentials to you directly. They're usually a curation of pads, tampons, and other feminine care products right to your door, ensuring you always have your preferred period products on hand. 
Most period subscription boxes will offer a customized mix of tampons and pads that is based on your flow and preference. These days, some subscriptions even include additions like self-care products.
There are so many great subscriptions brands to choose from but we've rounded up some of the top period monthly boxes on the market today below.

Choose from certified organic tampons and pads and BPA-free silicone menstrual cups to create your custom curation of products depending on your unique needs.
You'll get the signature kit in your first order, which sets you up with a storage box and a clutch so you're prepared on the go. After that, refills ship out every three months. On top of that, Cora provides a month's worth of period products to a girl in need with every monthly purchase. 

Made from organic cotton and without synthetic fibers, fragrances, or dyes, Lola offers a wide array of types and absorbencies.
First, customize from four different kinds of products:
Tampons

Pads with wings

Liners

Cleansing wipes
Then decide the quantity and frequency you'd like your delivery, with options ranging from every three to six months. 
If you don't feel like customizing, there are also set options available, such as the Period Essentials kit, which comes with a box of 18 tampons, a box of 28 liners, and 12 cleansing wipes.  There are also other things you can add to your subscription like essential oil blends for cramps and sex-related products like natural lube and condoms.

The Period Store boxes start at about $15 and also have a wide variety of products to choose from. Not only do they offer go-to brands like Kotex, Always, and Tampax but also alternative options like Korean brand Yejimiin and Indian label Eco Femme.
You can also choose to add goodies like tea, a gourmet treat, a limited-edition art print, or even some cramp-soothing meds. And for an additional cost, you can also choose products such as wipes, heat packs, candles, nail decals, and herbal tinctures to your box.

Made with natural, organic, and sustainable ingredients, Rael gives you options for just how eco-friendly you want to be. For example, you can choose from cardboard, plant-based, or BPA-free plastic for your tampon applicator. 
You can pick and choose what you want in your box or choose one of the already bundled sets. You save around 10% off your order when you subscribe to bundles monthly.
They also offer natural skincare sheet masks and face mists, PMS remedies like heating patches, and hygiene essentials like flushable feminine wipes, made with eco-friendly pulp and infused with soothing botanicals like aloe vera.

In addition to tampons and pads, Athena Club also offers the option to add other necessities that you need each month like deodorant, razors, vitamins, and body washes to your box. Simply select each item and how often you'd like to get it (two, three, or four months). Plus, the packaging is easy on the eyes too.

While Kali is a bit pricier than other subscription boxes, it's for a good reason. Kali boxes feature only clean period products made without harmful ingredients like dioxin, chlorine bleach, pesticides, or parabens. 
You can also choose from premium products like liners that can fit into a thong and luxury self-care add-ons like rosewater facial mist, virgin coconut sugar scrub, and lavender-infused bath soak. And bonus, you can add up to five free tampons or pads to your order in case you need a few extras.

Blume offers clean tampons and pads without any toxic chemicals. You can also add extras like chocolates, essential oil blend, cramps-soothing tea, or skin-care products to your box. Buy Blume products ad hoc or sign up for a subscription that arrives monthly, bi-monthly, or every three months.