FREE SHIPPING ON ORDERS OVER $65 WITHIN CANADA + CONTINENTAL USA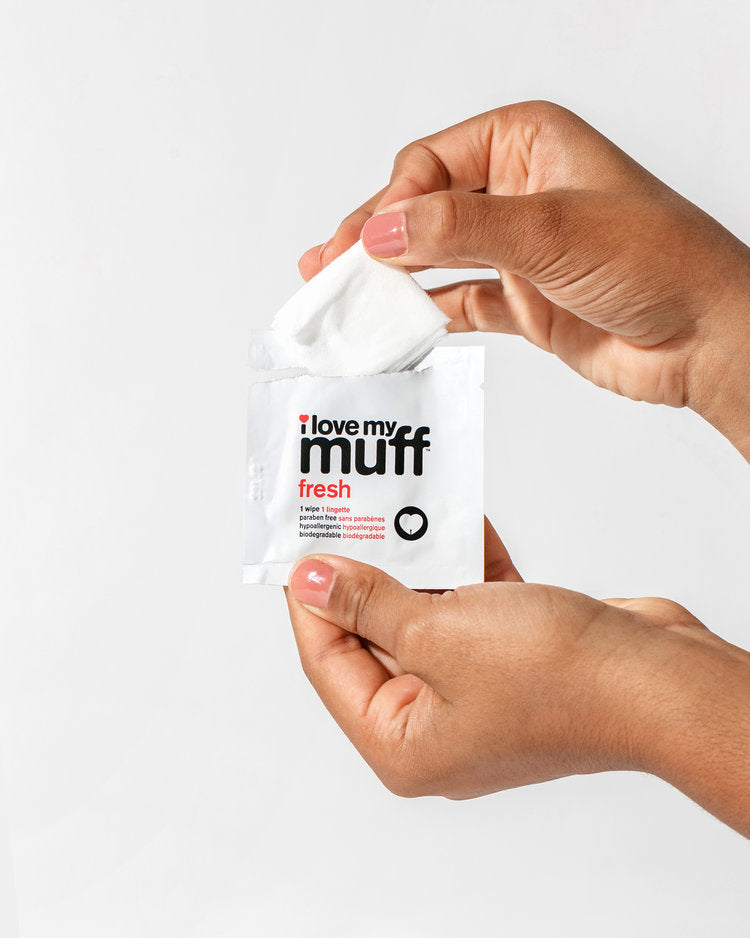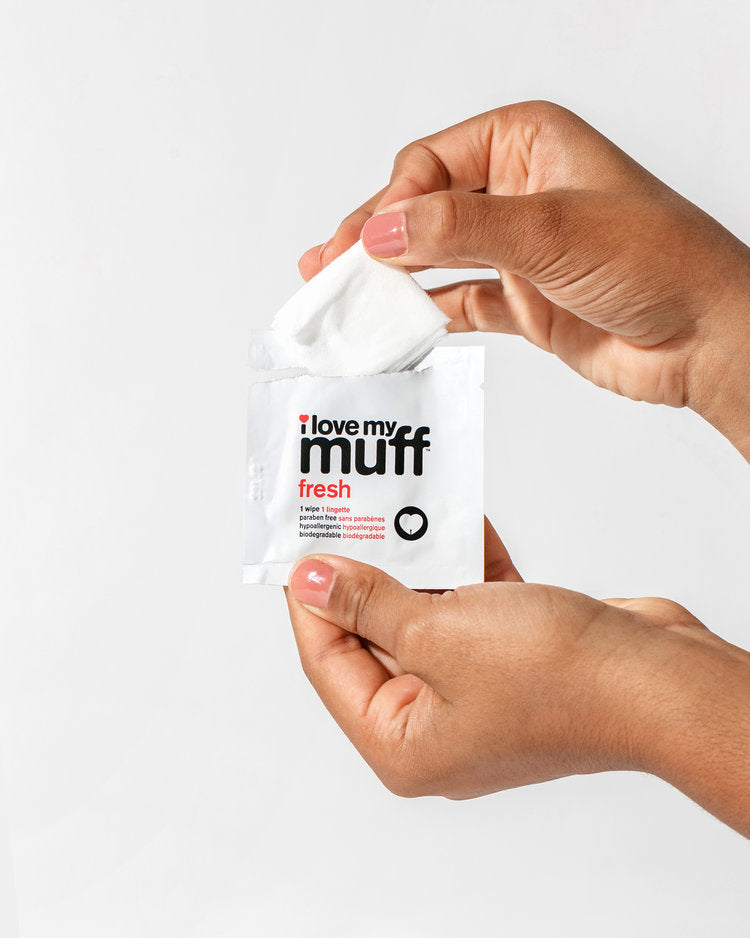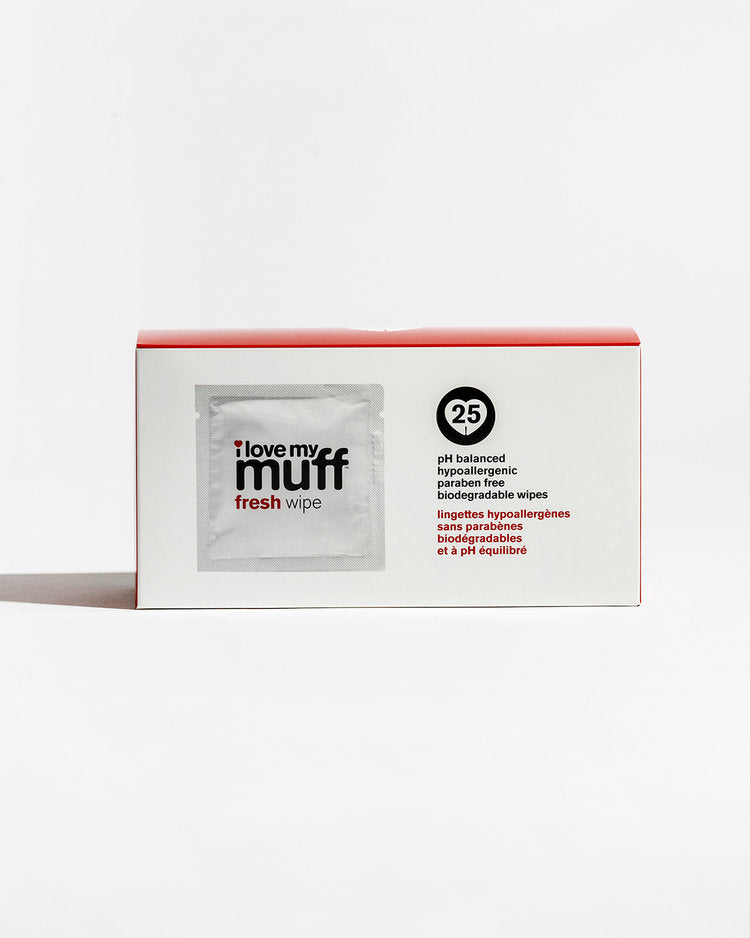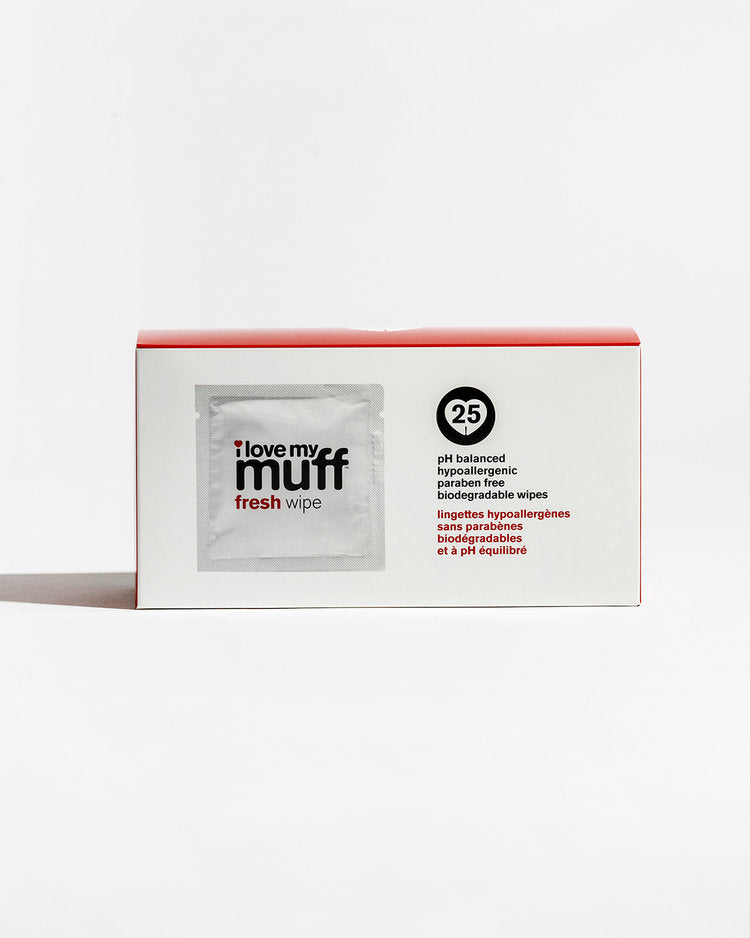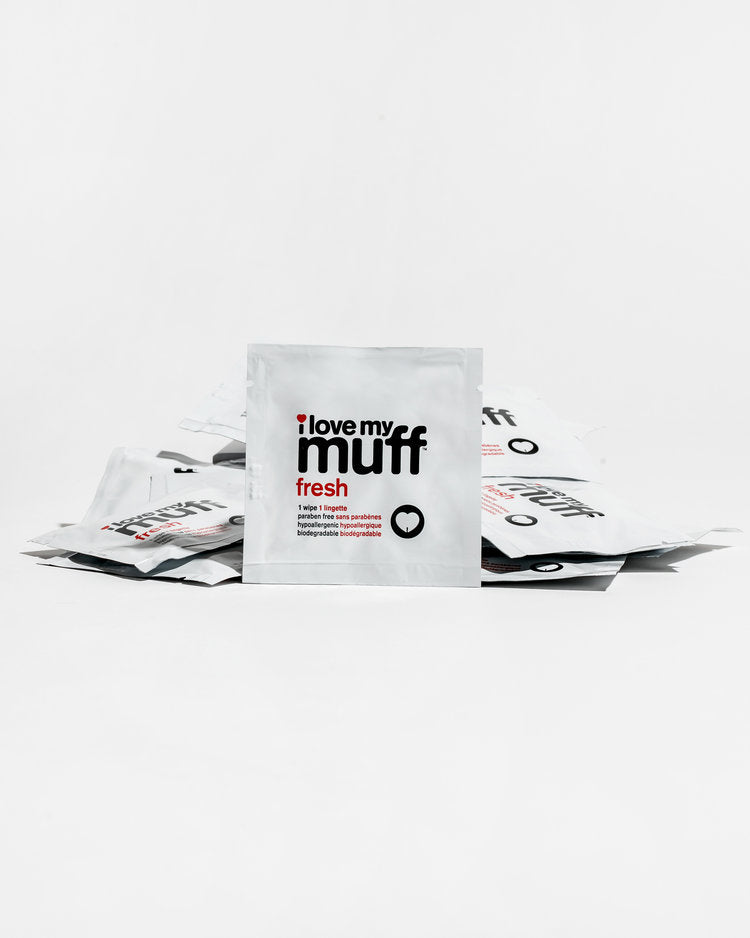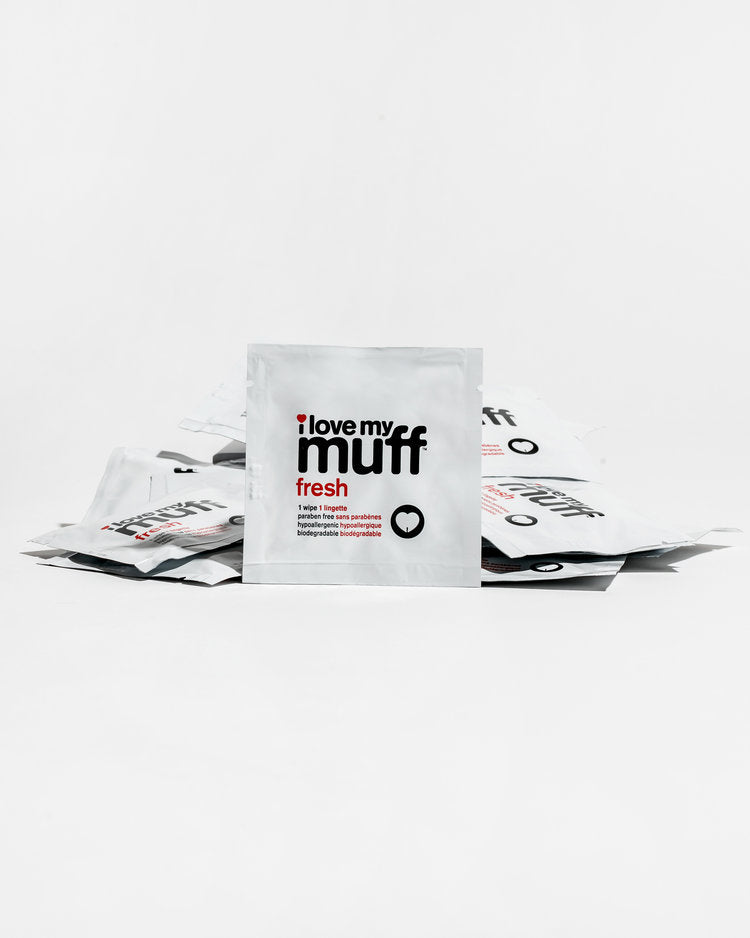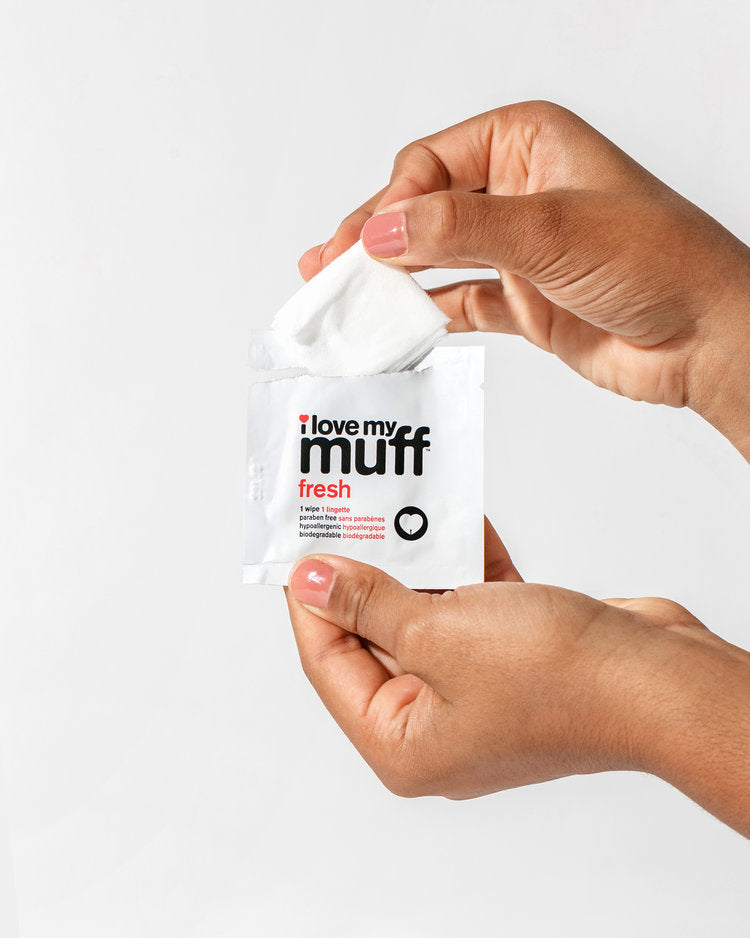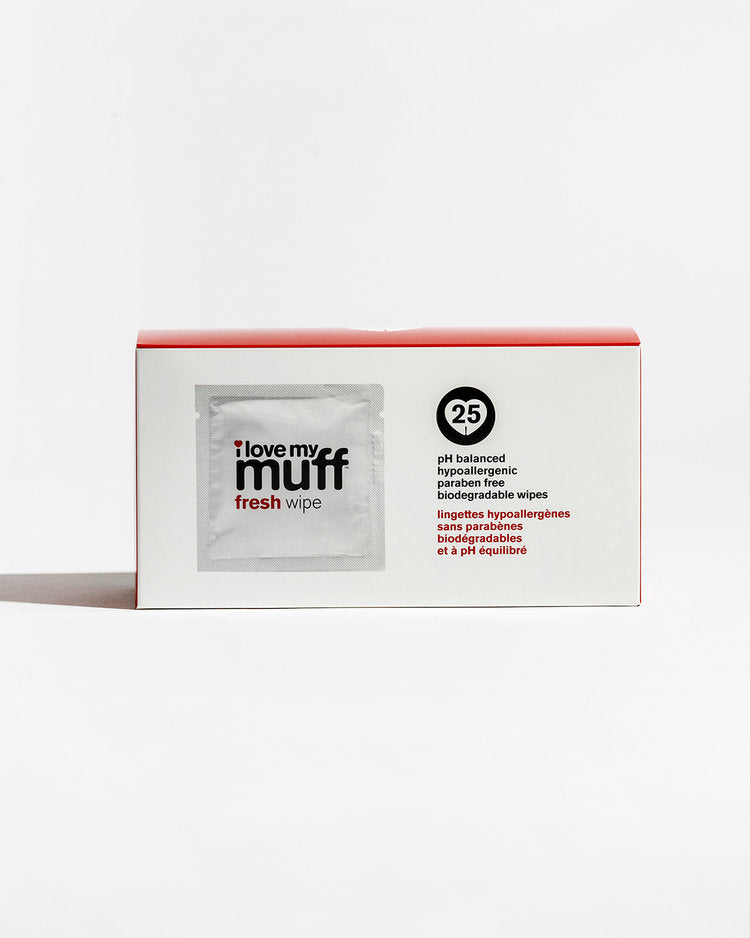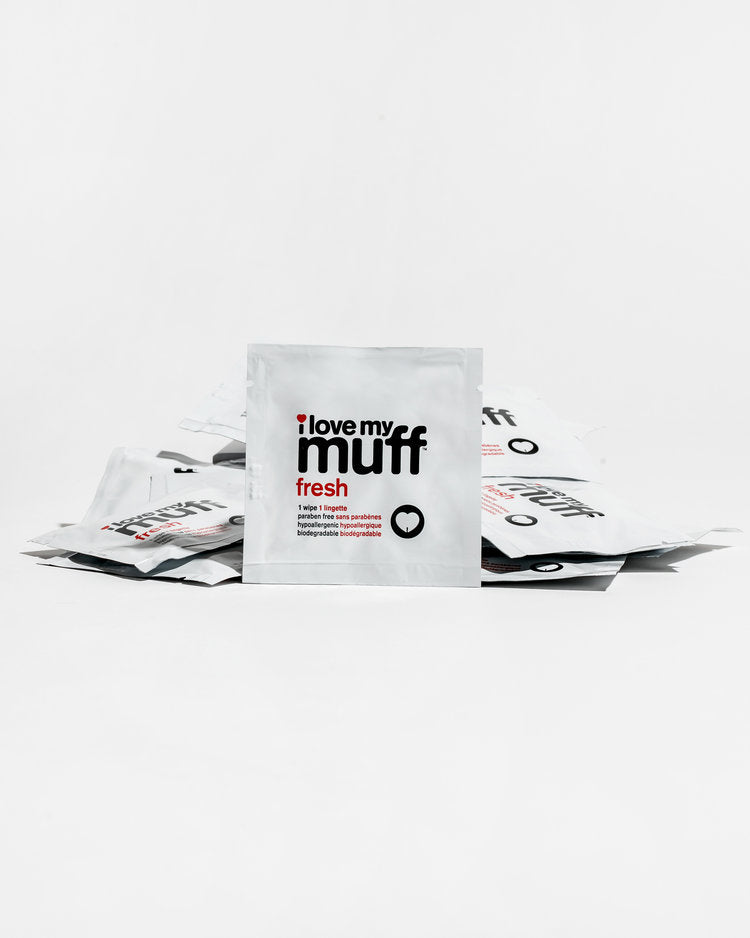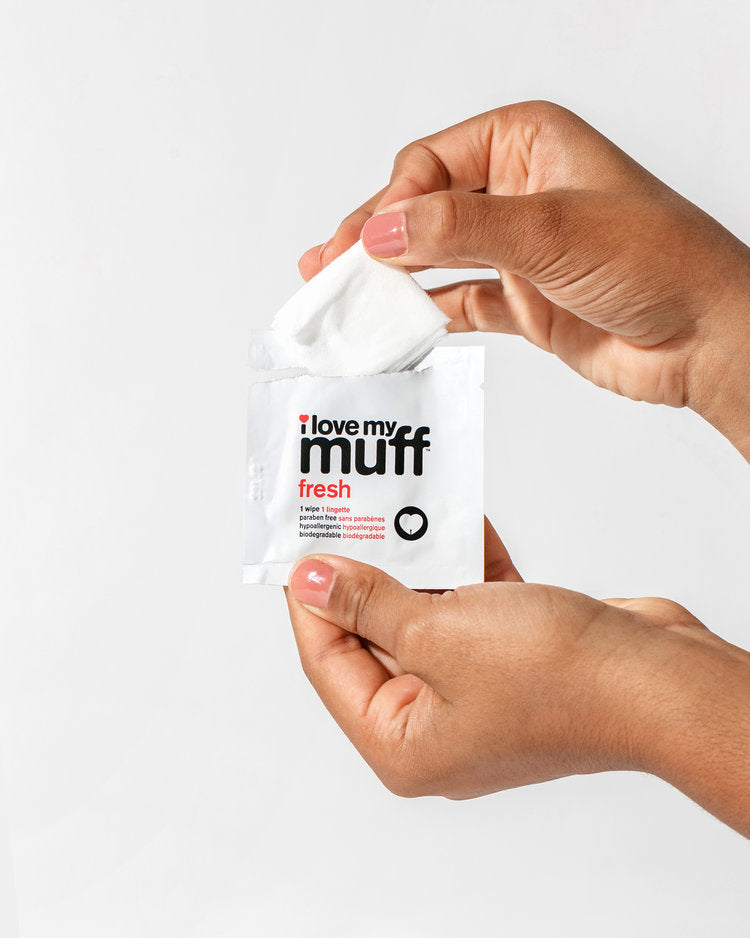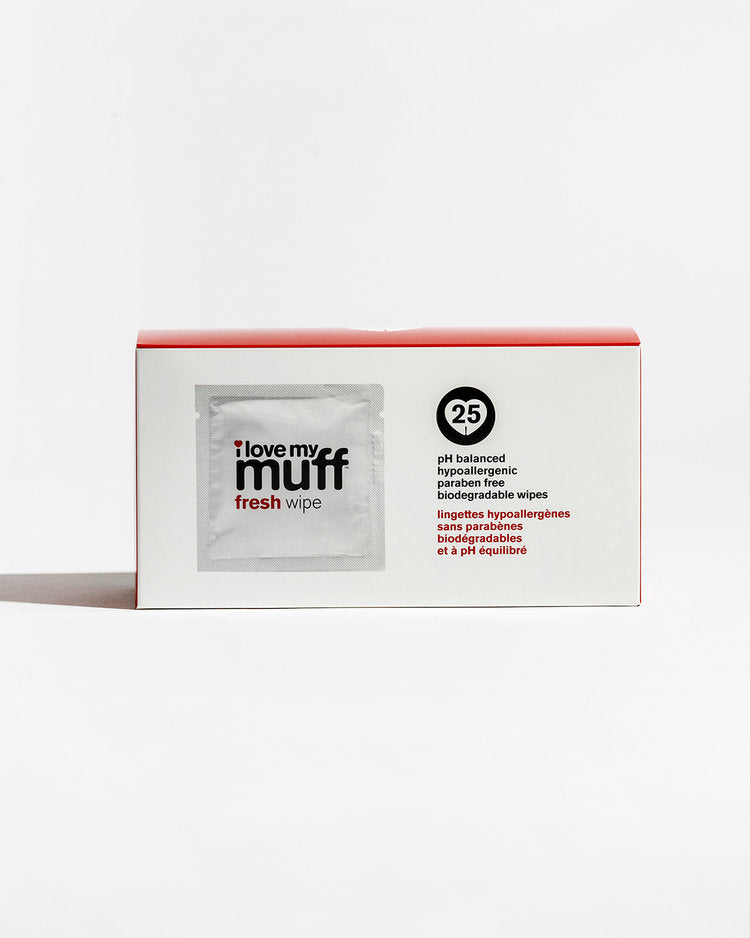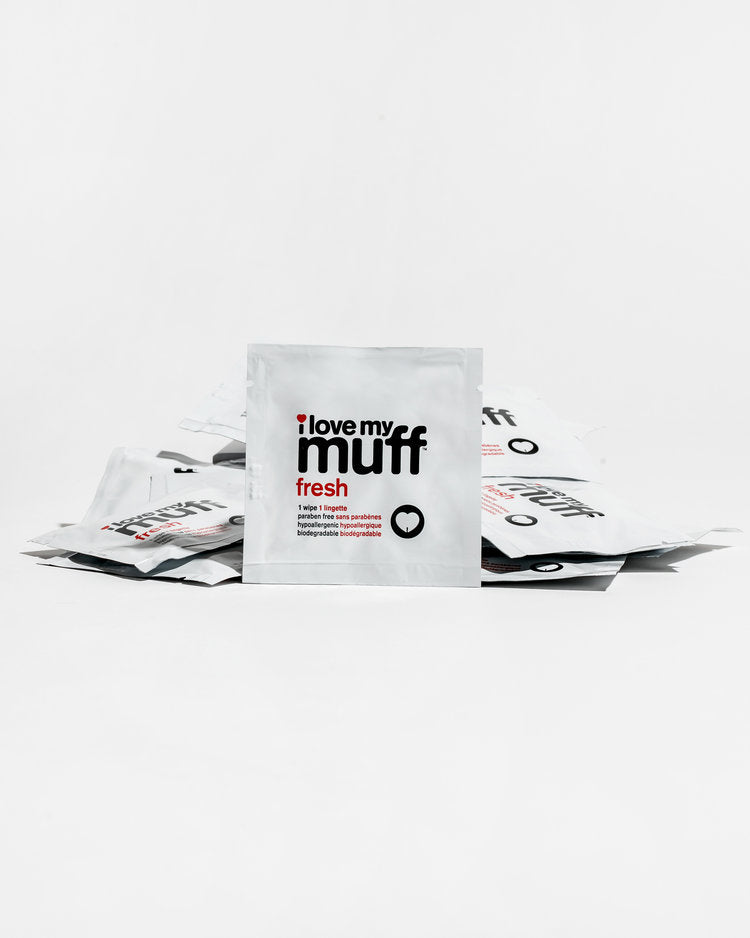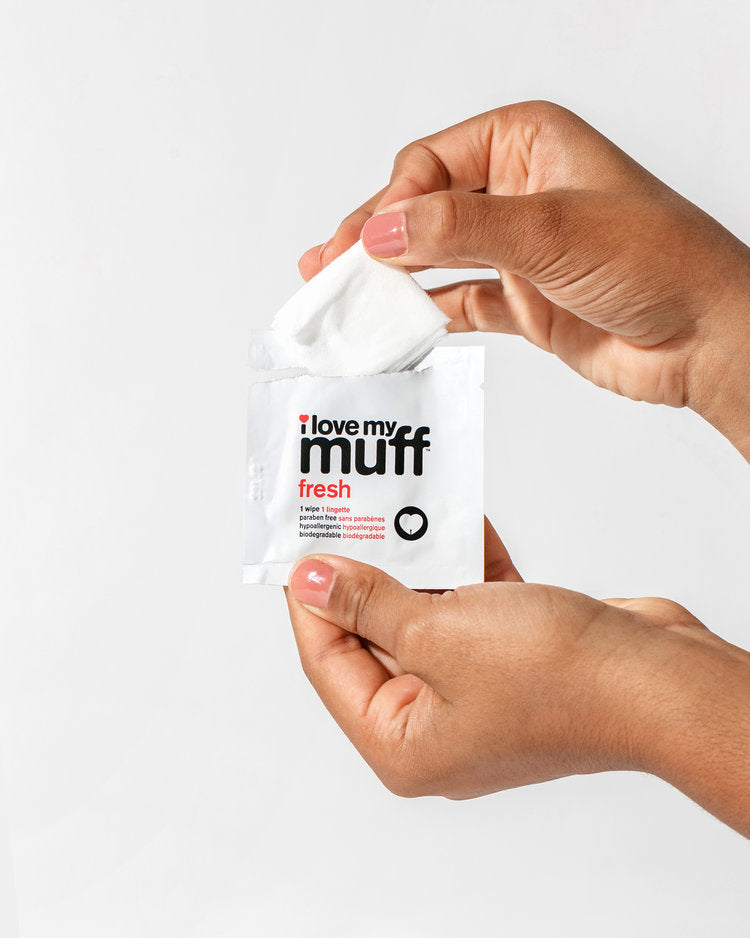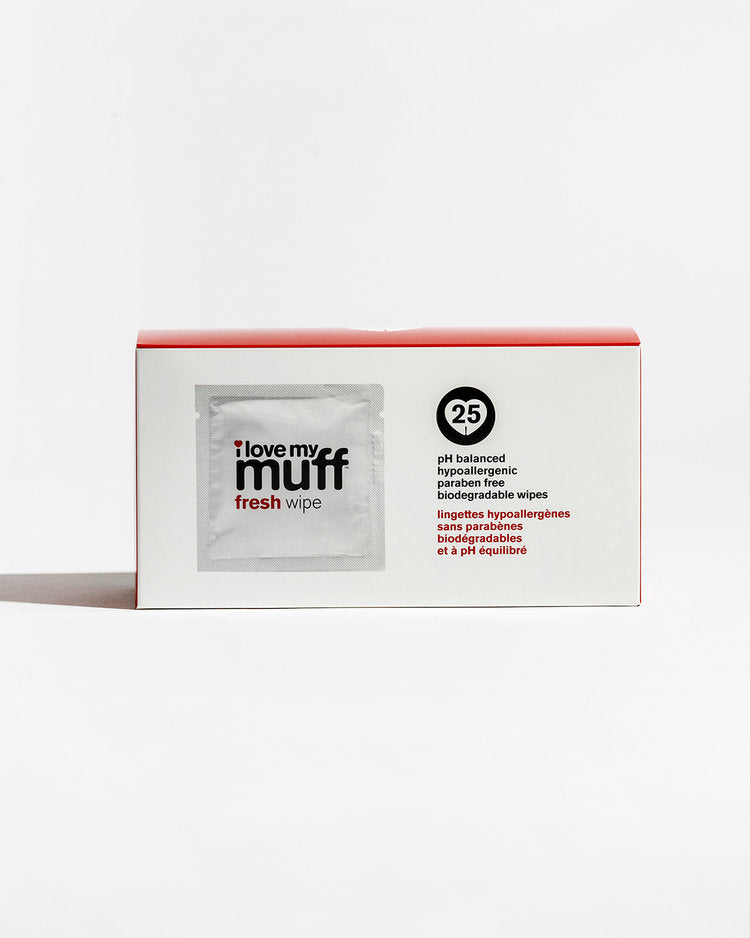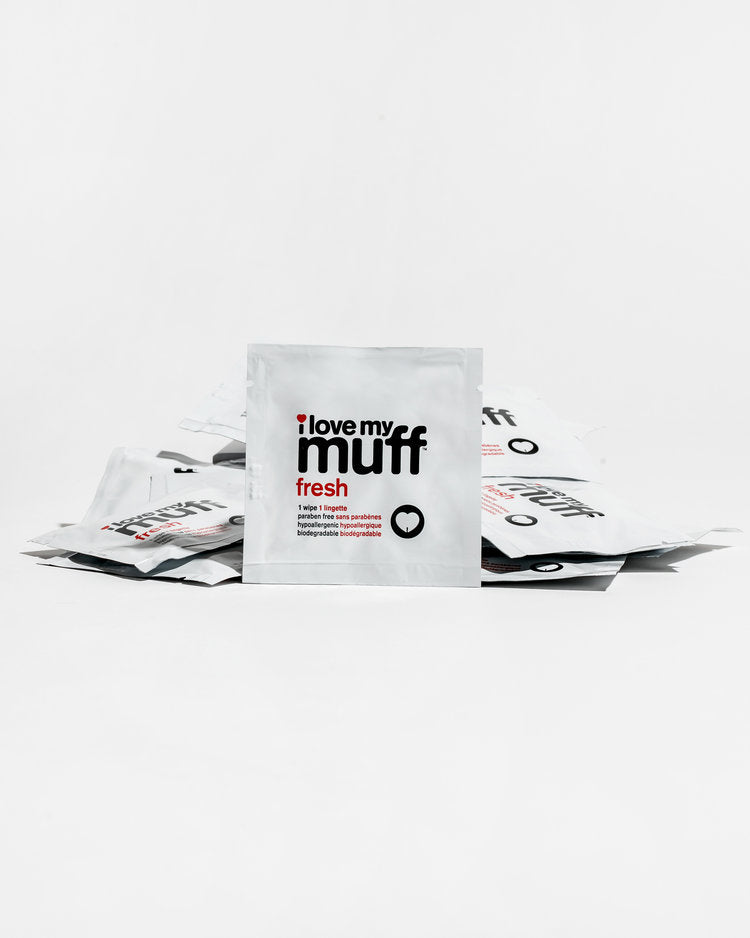 Fresh Wipes (25)
On-the-Go Fresh Vulva Wipes
Cooling, calming, and convenient - this is comfort you can carry
What: Natural intimate hygiene wipes designed to provide instant relief, effectively clean, and gently refresh down there no matter where you are.
Made of 100% biodegradable & compostable rayon paper
Hypoallergenic - Synthetic fragrance-free
pH-balanced hydration in one quick swipe
Why: On your period? Just finished exercising? Feeling irritated down there? Don't have time for a shower? No problem! Our I Love My Muff Fresh Wipes will do in a pinch. Whether you're uptown, downtown, or out of town, you'll always be prepared with our on-the-go wipes. Individually packaged for maximum convenience and formulated with natural ingredients, our Fresh vulva wipes are super easy to throw in your purse, gym bag, or suitcase to clean and refresh down there throughout the day.
Who: Specially formulated to be effective yet gentle on sensitive skin so it's suitable for everybody.
How: Open package, unfold, and wipe from front to back to cleanse and freshen up anytime, anywhere. Use as needed throughout the day.
Hot Tip: Our wipes are safe to use all over so next time you go to the bar or barre, camping or traveling, make sure to bring the wipes along in case you need to skip a shower!
For external use only.
Key natural ingredients
Aloe Vera: Heals irritated skin
Chamomile Flower: Calms inflammation
Cucumber: Soothes skin irritations
Lavender: Reduces redness
Vitamin E: Helps to strengthen skin barrier functions
All ingredients. Aqua, Polysorbate 20, Glycerin, Disodium Cocoamphodiacetate Tocopheryl Acetate, Aloe Barbadensis (Aloe Vera) Leaf Extract, Chamomilla Recutita (Matricaria) Flower Extract, Cucumis Sativus (Cucumber) Fruit Extract, Althaea Officinalis (Marshmallow) Root Extract, Lavandula Angustifolia (Lavender) Oil, Tocopherol (Vitamin E), Disodium EDTA, Citric Acid, Sodium Citrate, Potassium Sorbate, Benzyl Alcohol, Phenoxyethanol 
Awesome for Traveling
I leave a package of these wipes in my luggage for traveling and camping. They are also a great thing to have in my bag for music festivals, road trips or wherever I might find myself. I've used them to wipe my hands or face in a pinch. Awesome product!
These wipes work for me
I used the wipes years ago then could not track them down. I used several other brands and I had serious break outs. I was so happy to find them again and pleased that they have not changed this great product. Works well for me
Lifesavers!
I'm a helicopter mechanic and my work takes me to some pretty remote places. Out in the field it's really hit and miss what a camp might be like. Spending time with no running water and working hard can leave you not so fresh but these wipes are such a lifesaver. Easy to pack and so so worth it.
Fresh Wipes
Love this product! Be nice if they came in a package like baby wipes are used. Individually wrapped is a nice touch for the purse or to go. But when needing a couple at a time at home in the bathroom, it would be less work to unpackaged a few and just pull from a container. :)