FREE SHIPPING ON ORDERS OVER $65 WITHIN CANADA + CONTINENTAL USA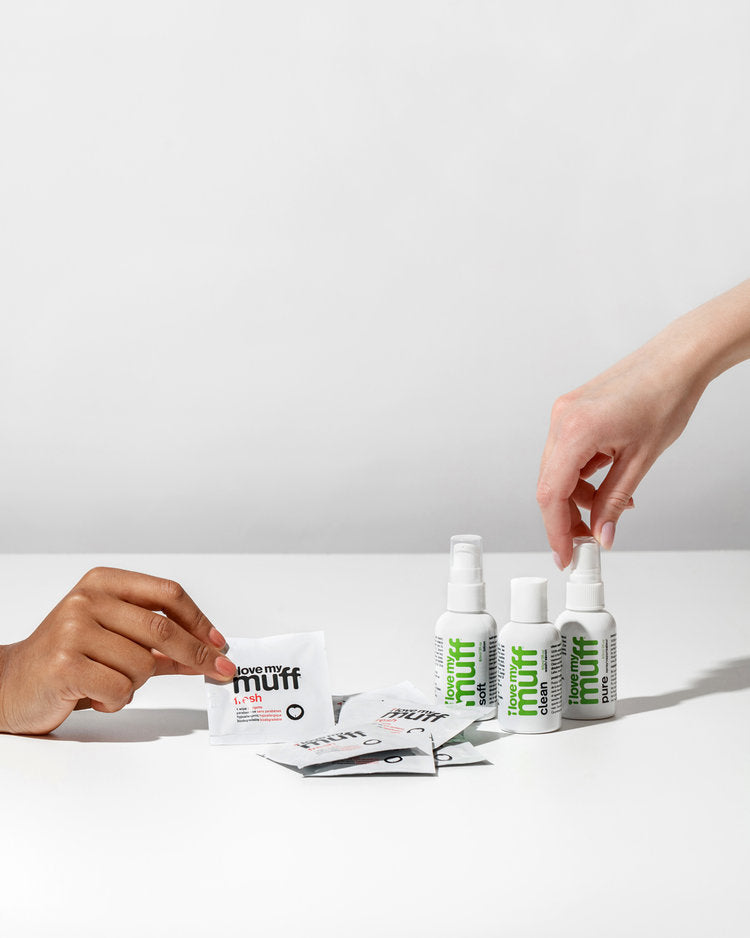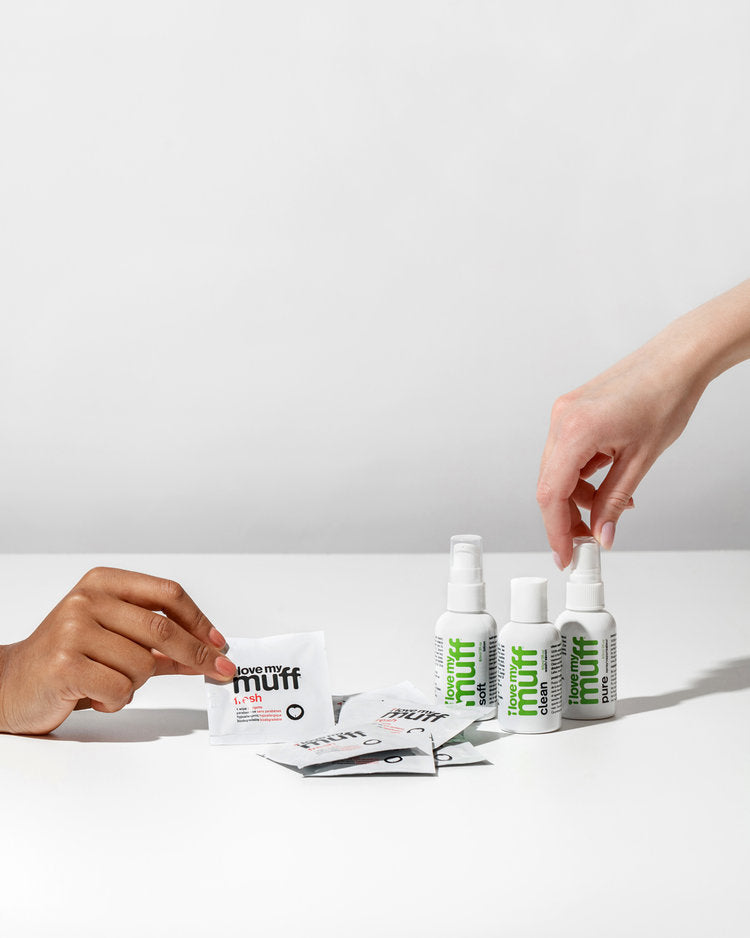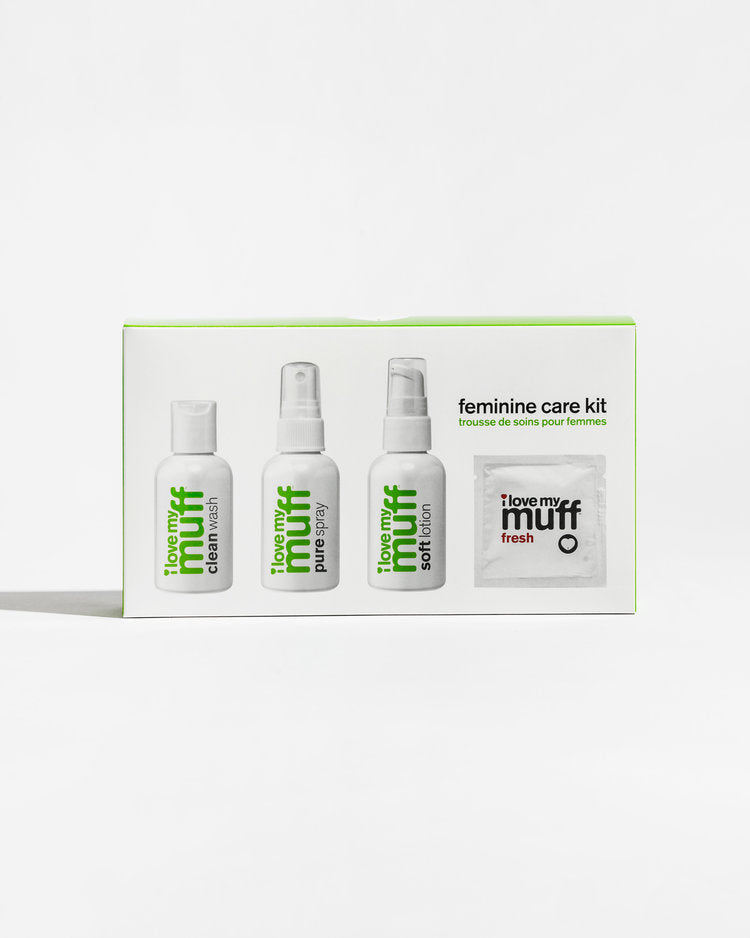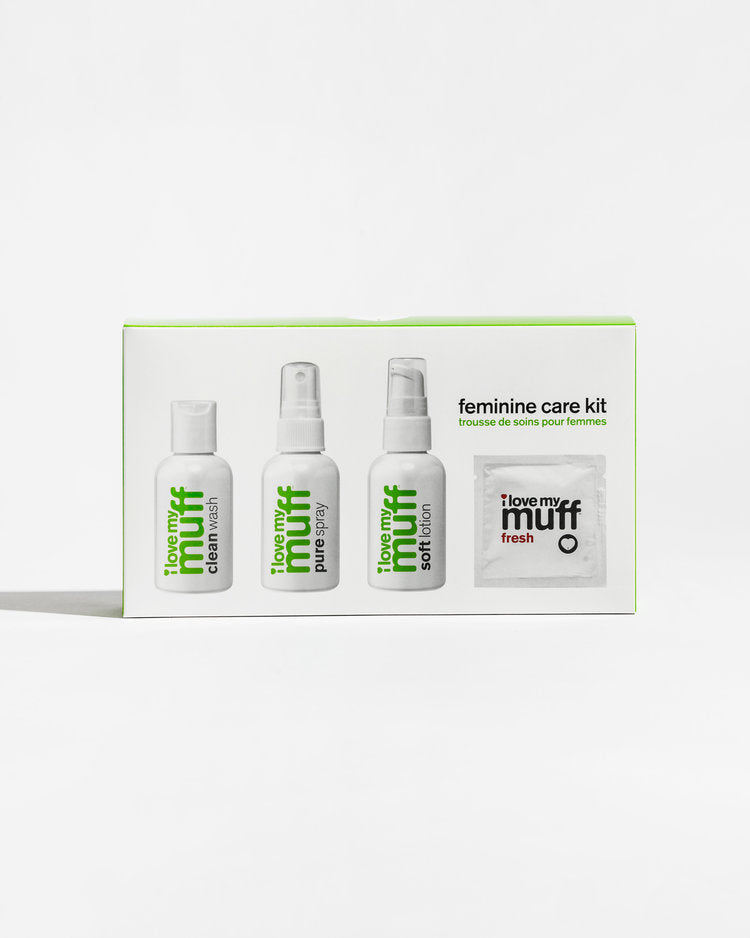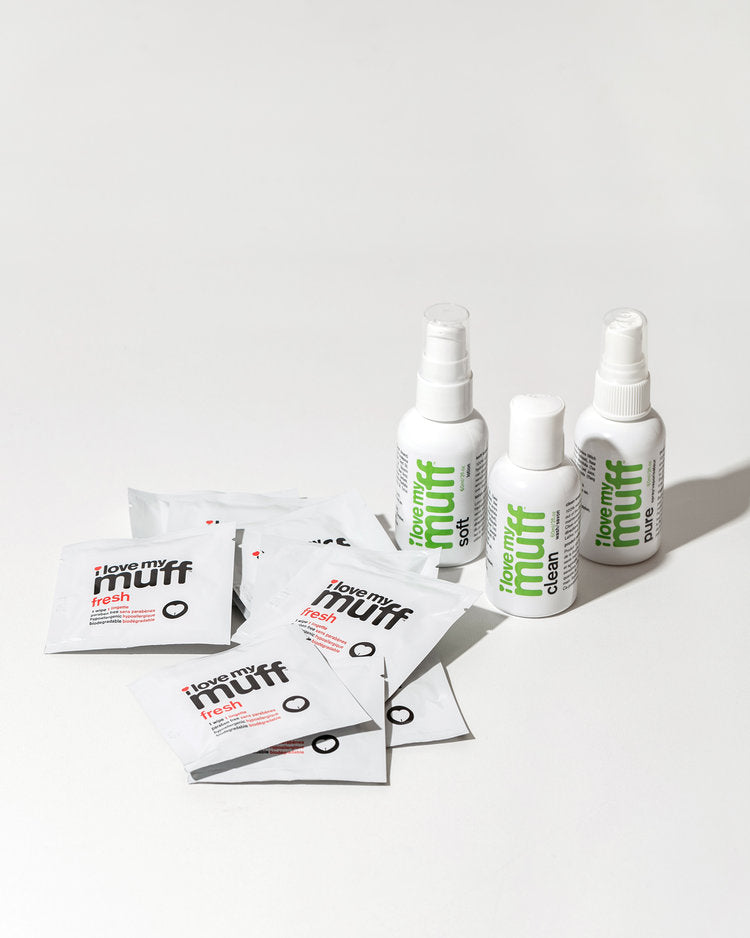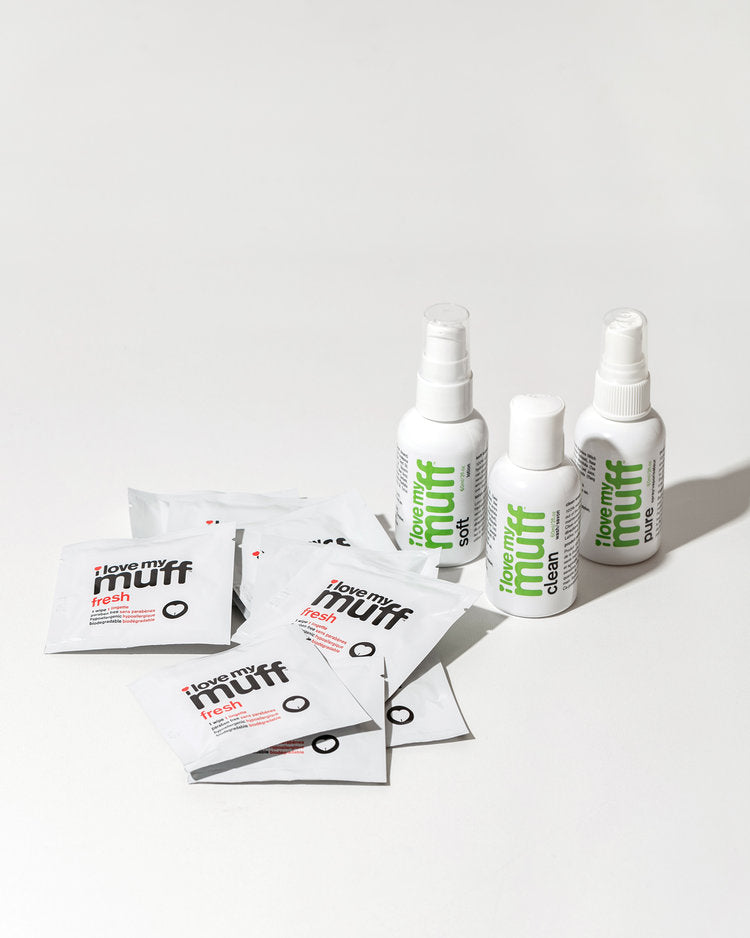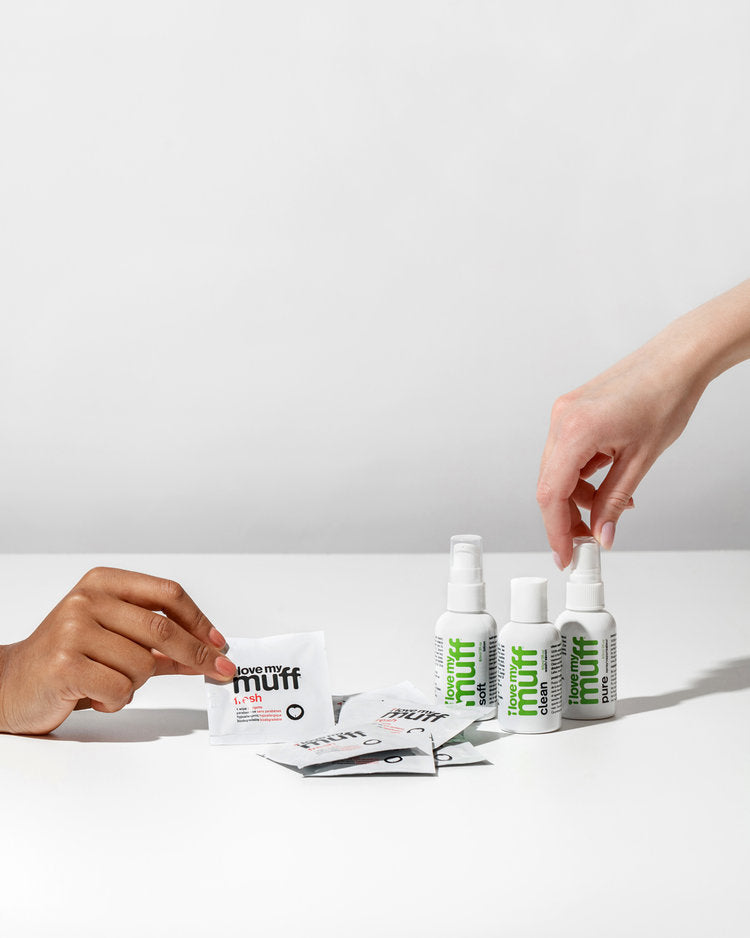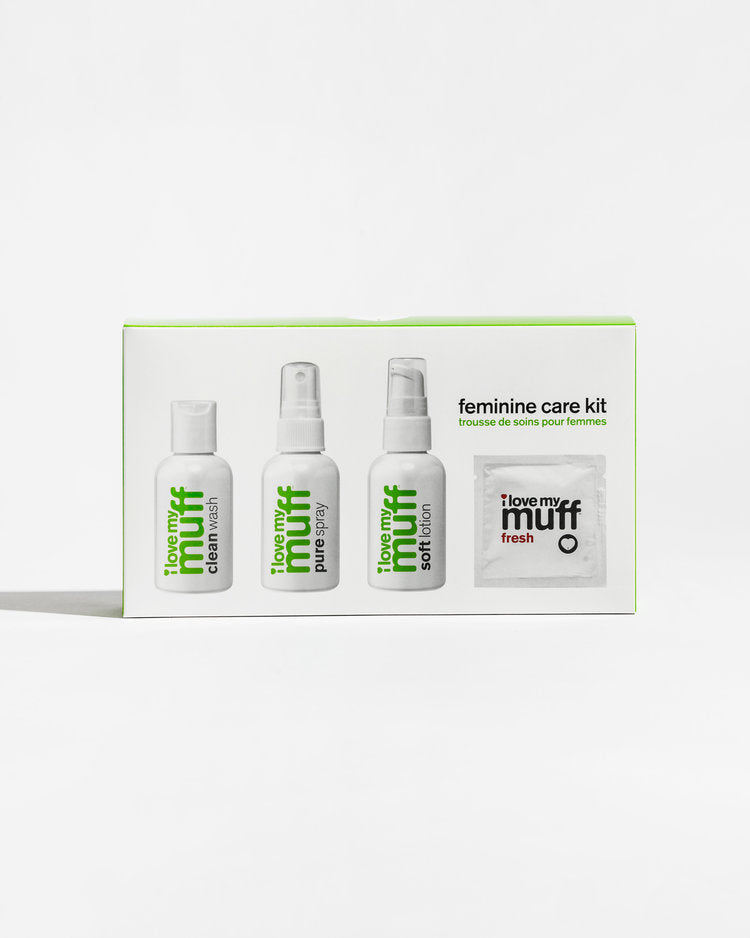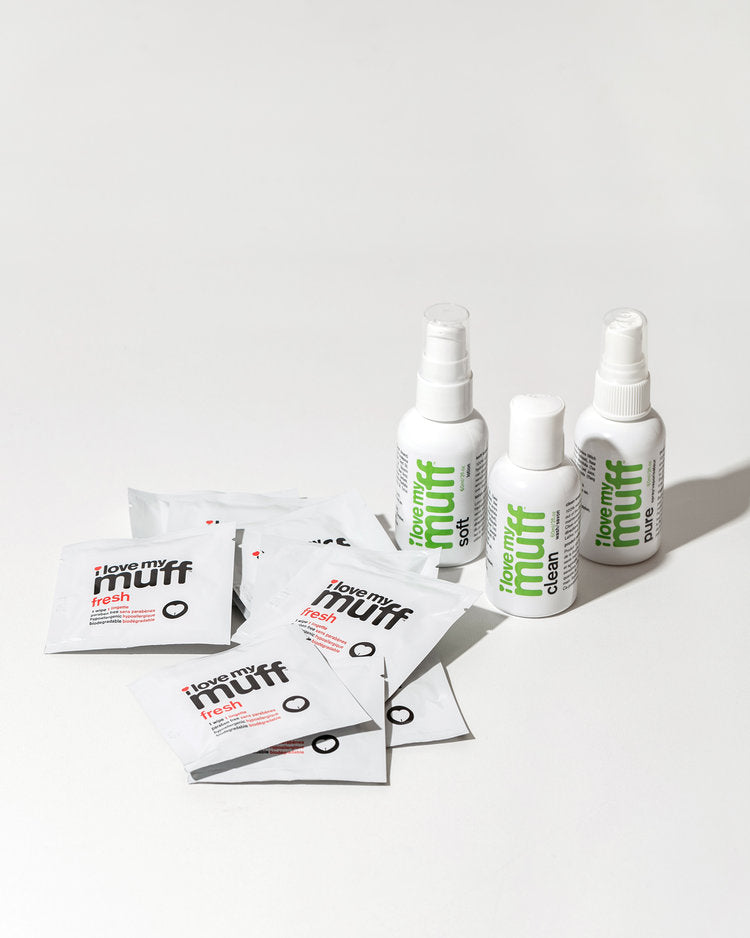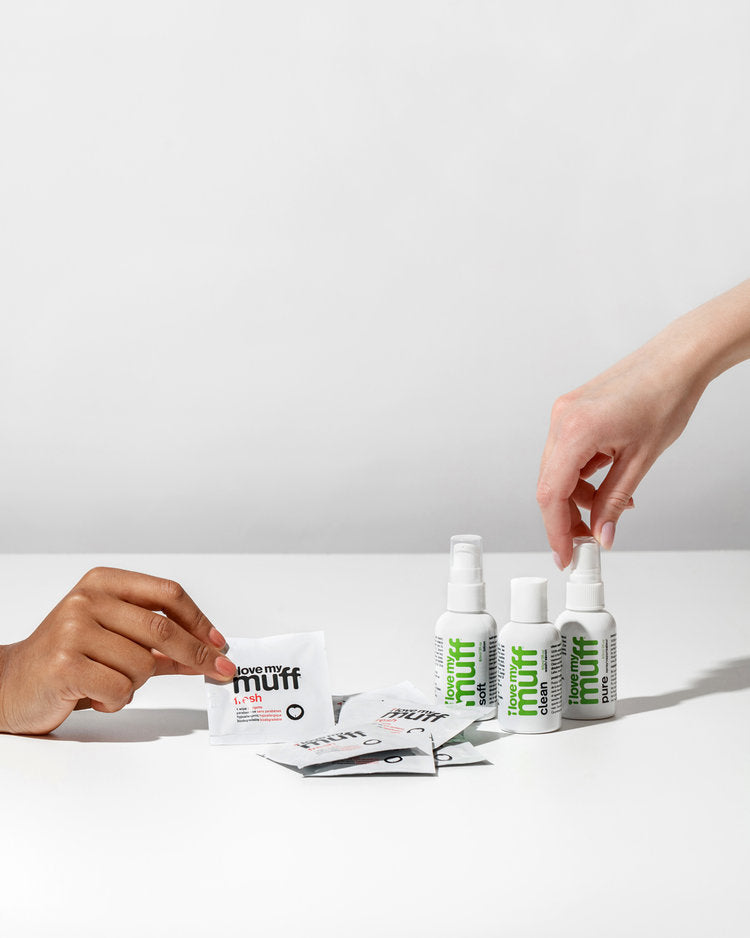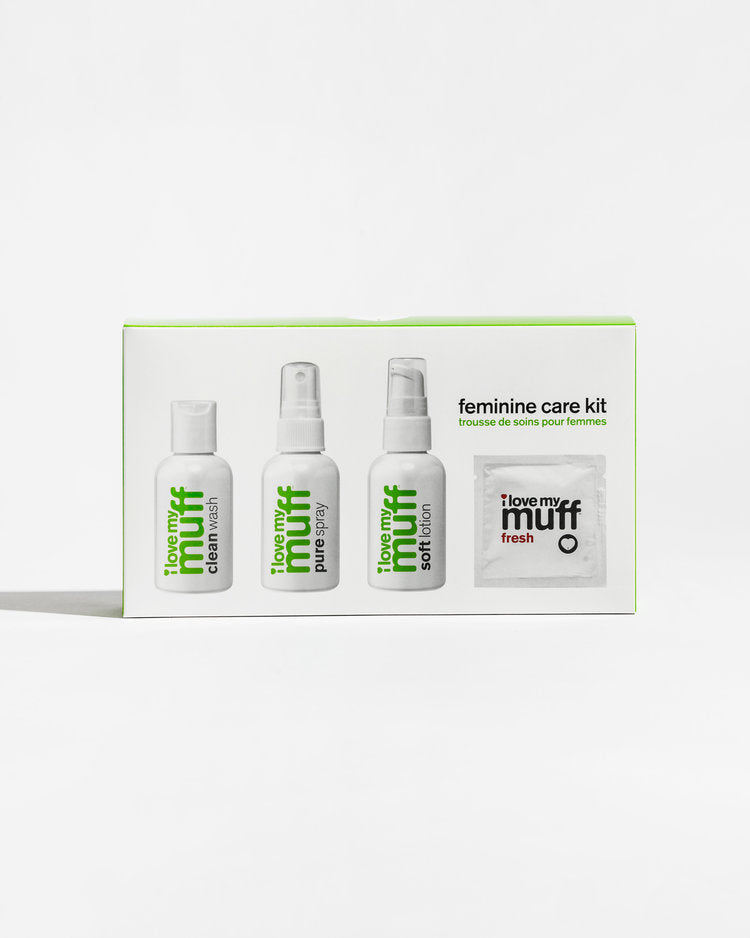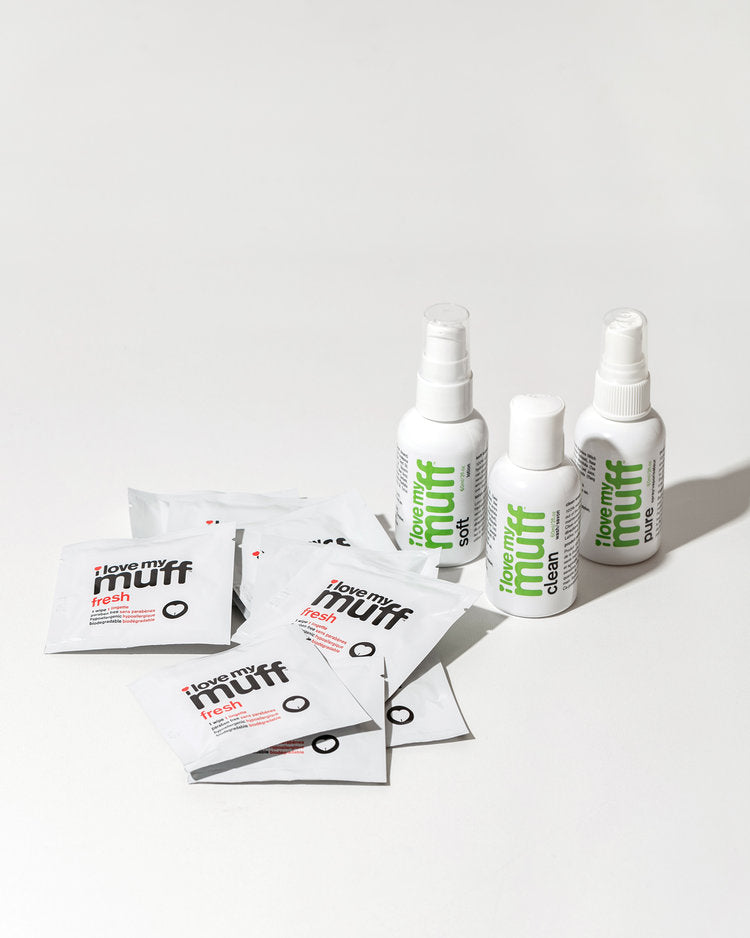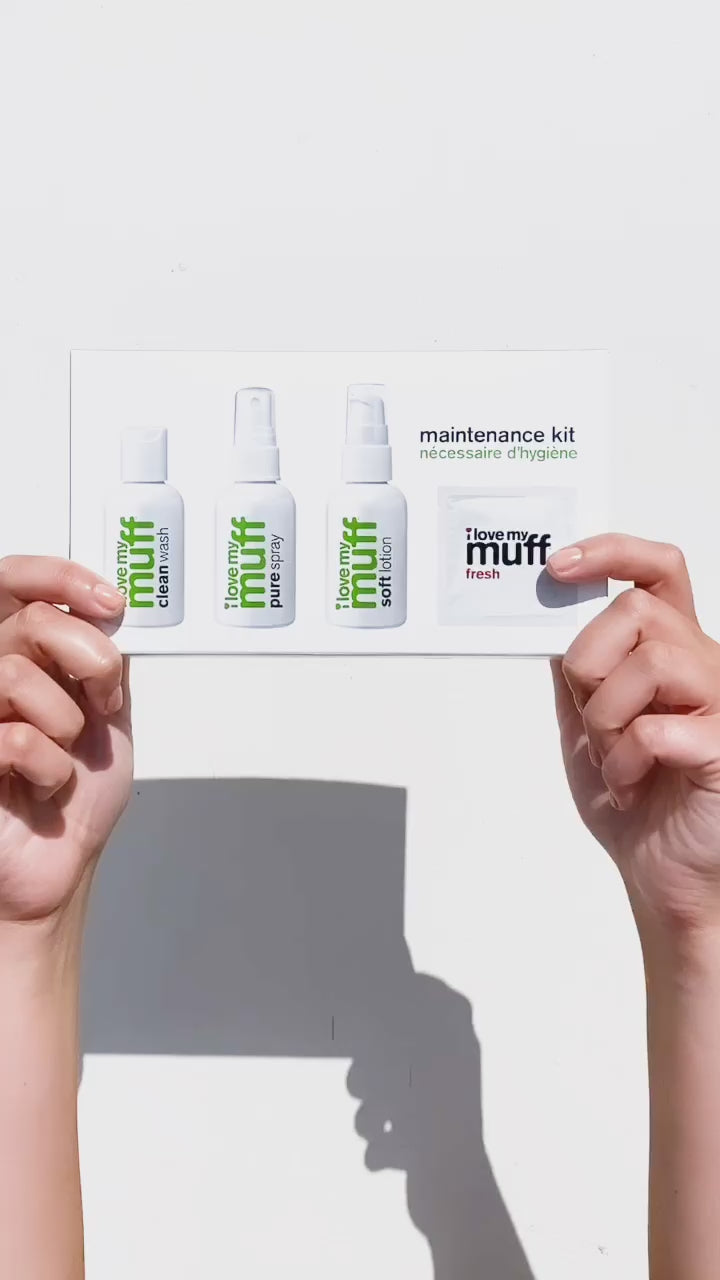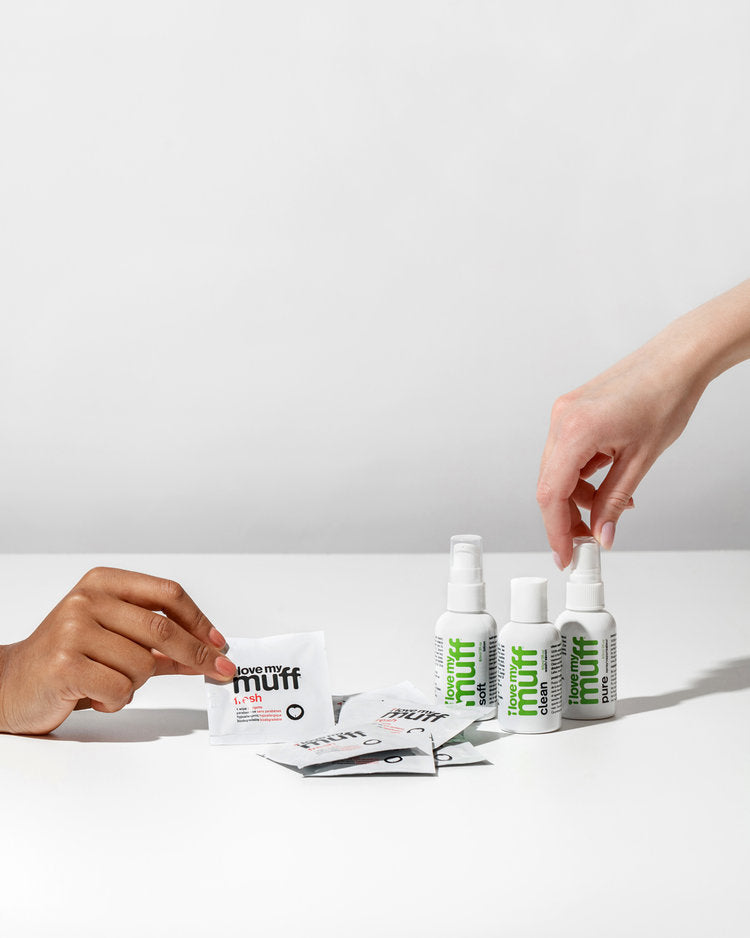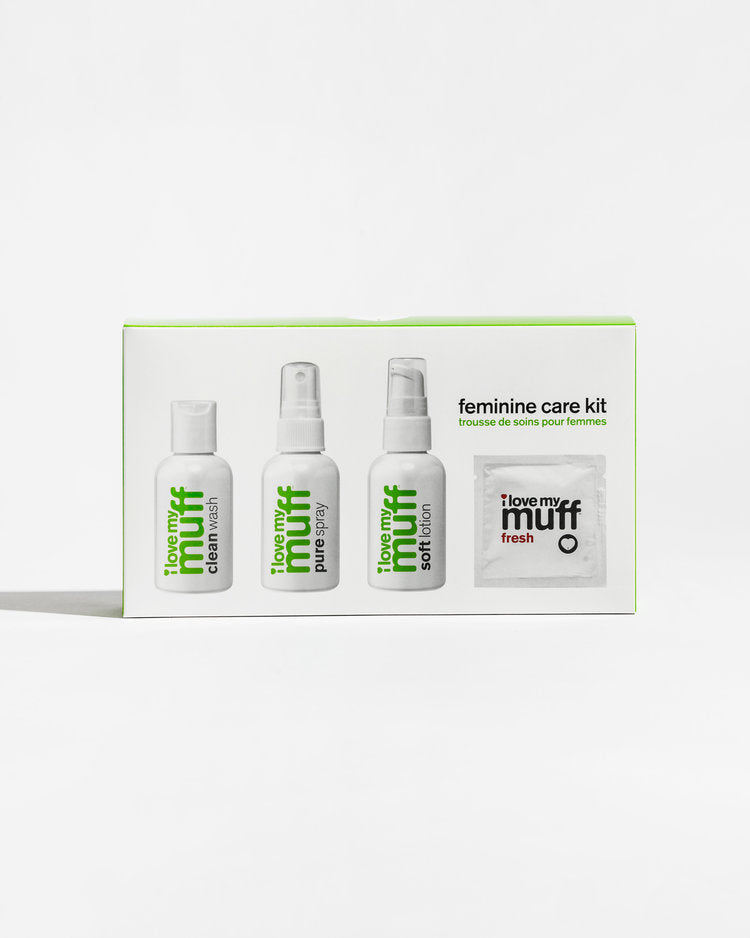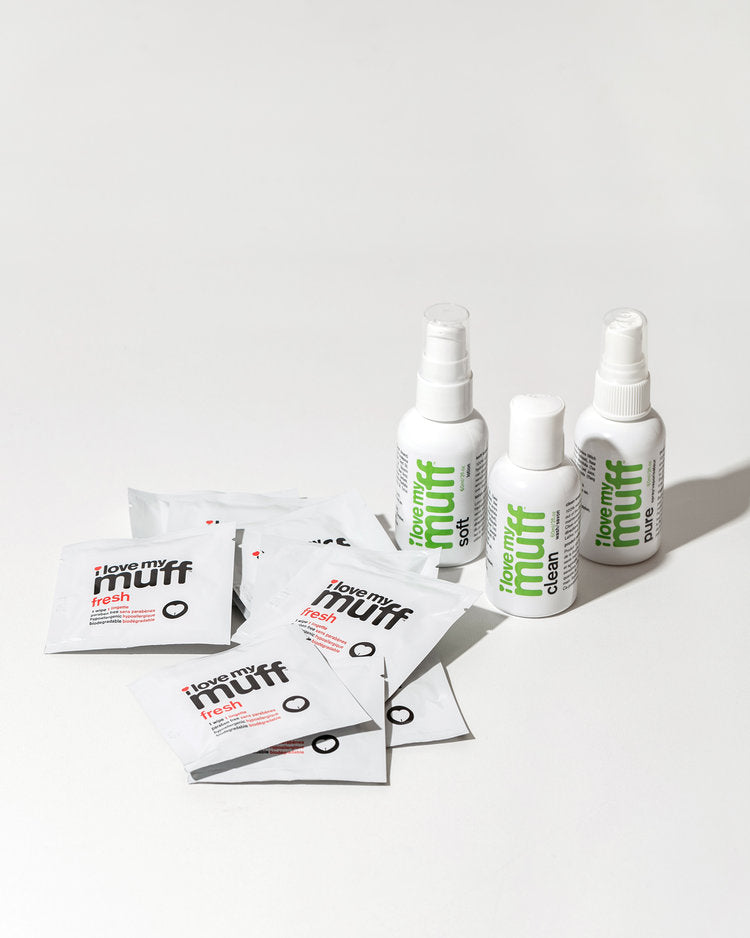 Green Muff Care Kit
Everything you need for daily muff maintenance.
Green is our sweet citrus scent made of pure natural grapefruit vanilla and ylang-ylang beneficial essential oils.
Say goodbye to itches, odors, and irritations. Say hello to freshness and comfort. Our personal hygiene kit gently cleanses, hydrates, and refreshes your vulva, without drying it out or throwing off your pH levels. We put together everything you need to feel clean and comfortable at home or on the go in one convenient kit!
Our Muff Care Kit comes with:
Clean Wash (2 fl oz / 60 ml): pH balanced, gentle yet effective cleanser that keeps bad bacteria and odors at bay.
Pure Spray (2 fl oz/ 60 ml): refreshing and anti-bacterial mist that supports your natural pH levels.
Soft Lotion (2 fl oz/ 60 ml): pH balanced hydrating and soothing moisturizer that provides instant relief for dry, itchy skin.
Fresh Wipes (10): convenient pH-balanced, hypoallergenic wipes, made from compostable rayon paper, that keep you clean and comfortable on the go.
For external use only. 

The most beautiful product I have ever put on my body
This is my second order. The product is gentle and lovely. Both the blue and the green have the most wonderful scent. Delighted it is all natural. Thank-you!
Great Products
I love theses products !! I would recommend them and they smell great will be purchasing more and no irritation either I love my muff!!
Great Starter/travel Kit!
It has everything you need! Next time I purchase I'd like a bigger bottle of the wash cause this one is small! Other than that it smells amazing and works great. No irritation as well!
Amazing products!!
I'm in love with these products. I highly recommend to give them a try!!
Great product
I received the kit. Love the light scent and works great on my sensitive areas. Very happy with the products thus far. Bought the travel pack too for life on the go!