FREE SHIPPING ON ORDERS OVER $65 WITHIN CANADA + CONTINENTAL USA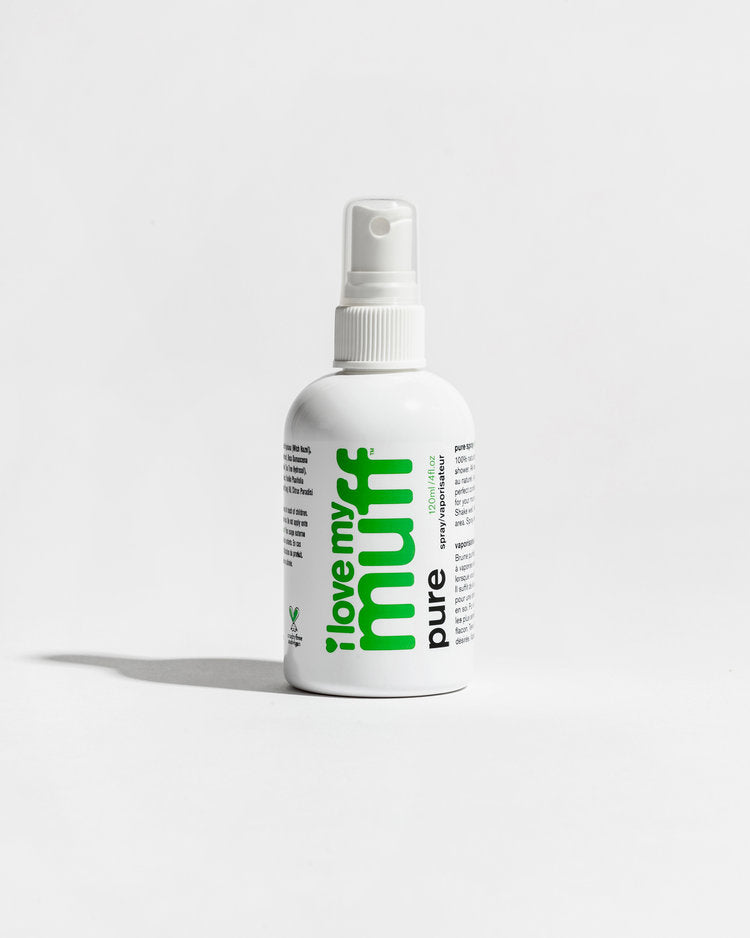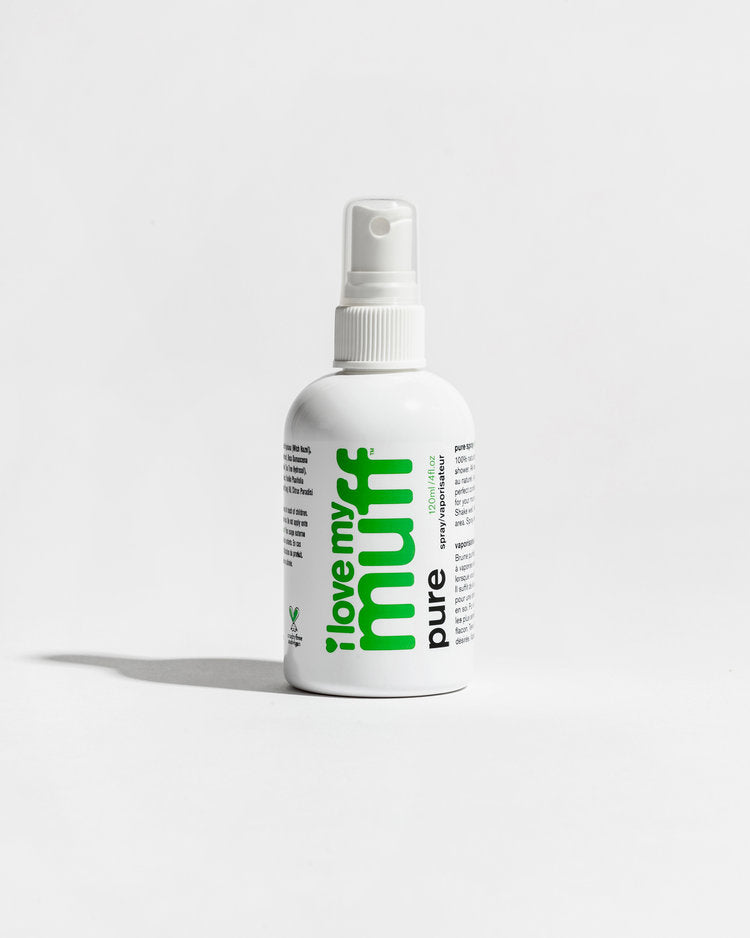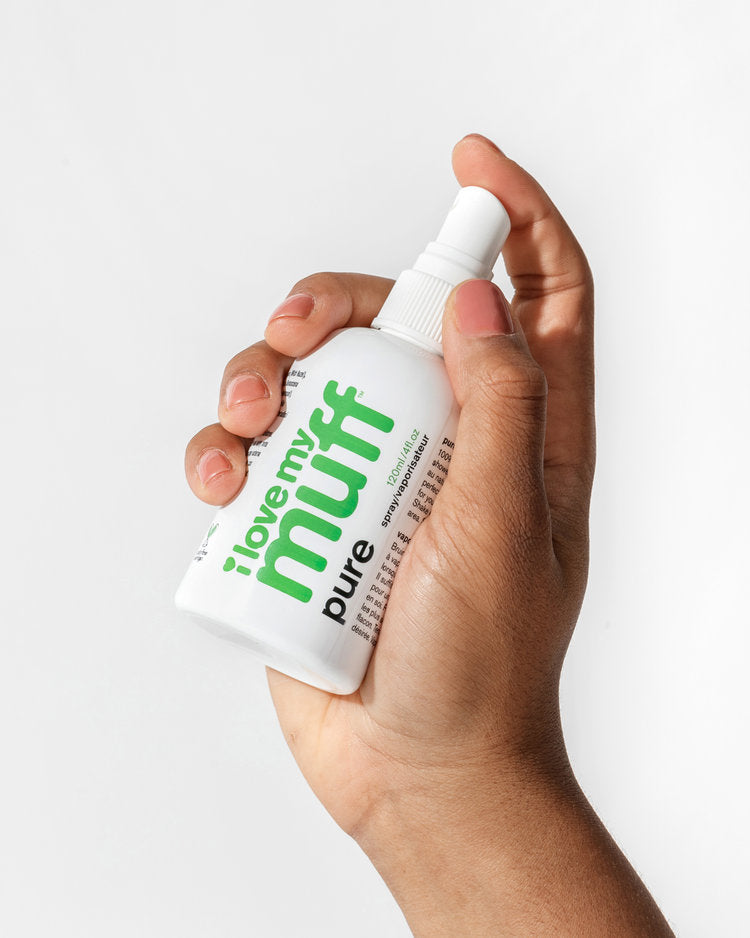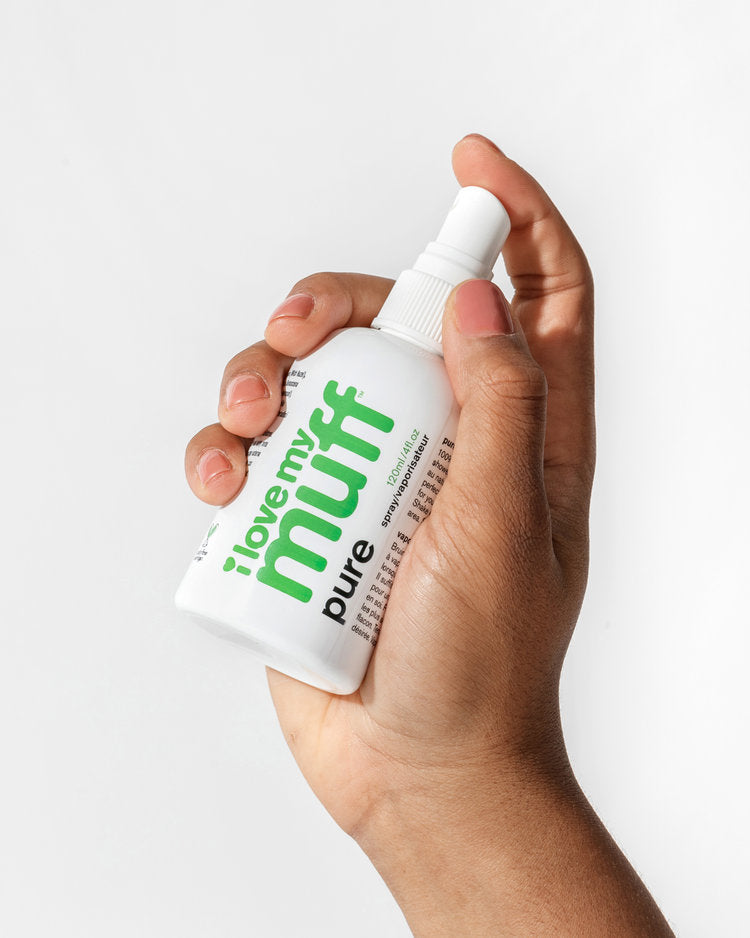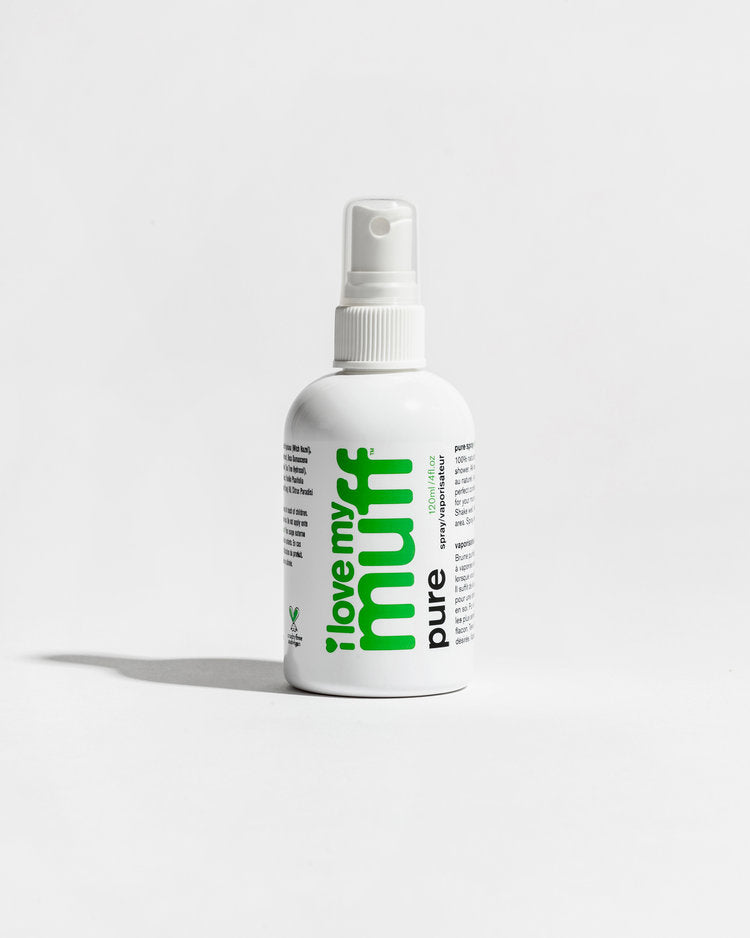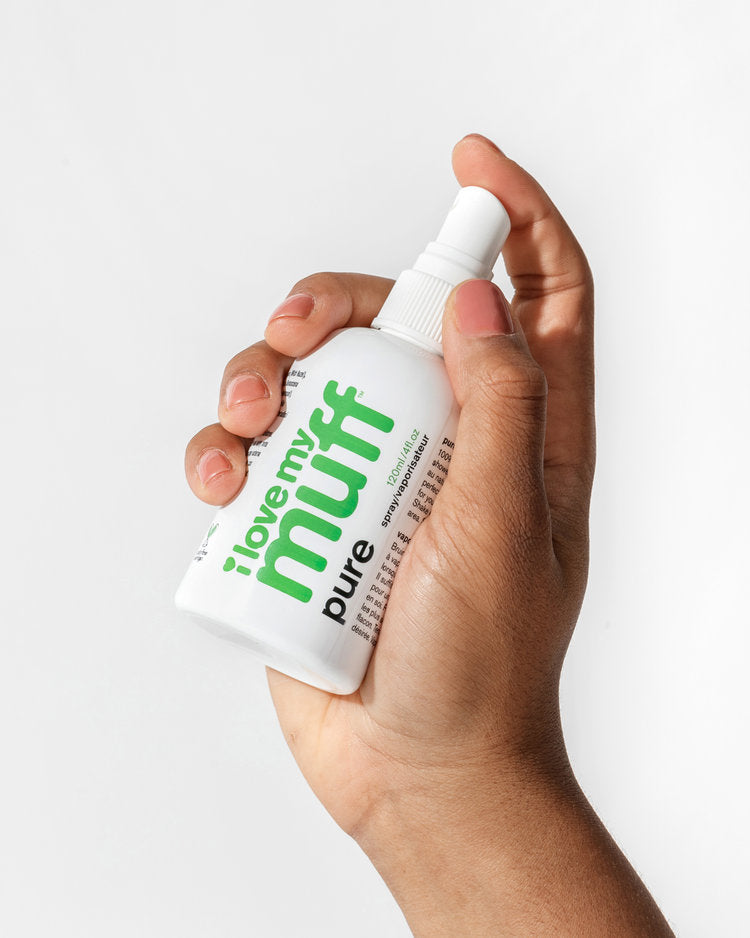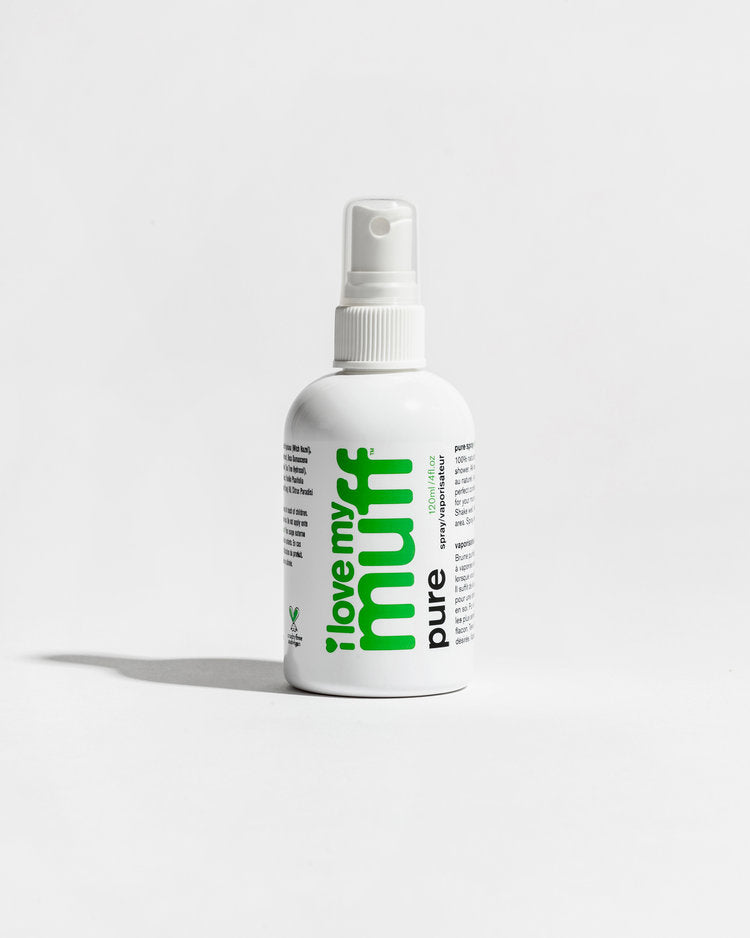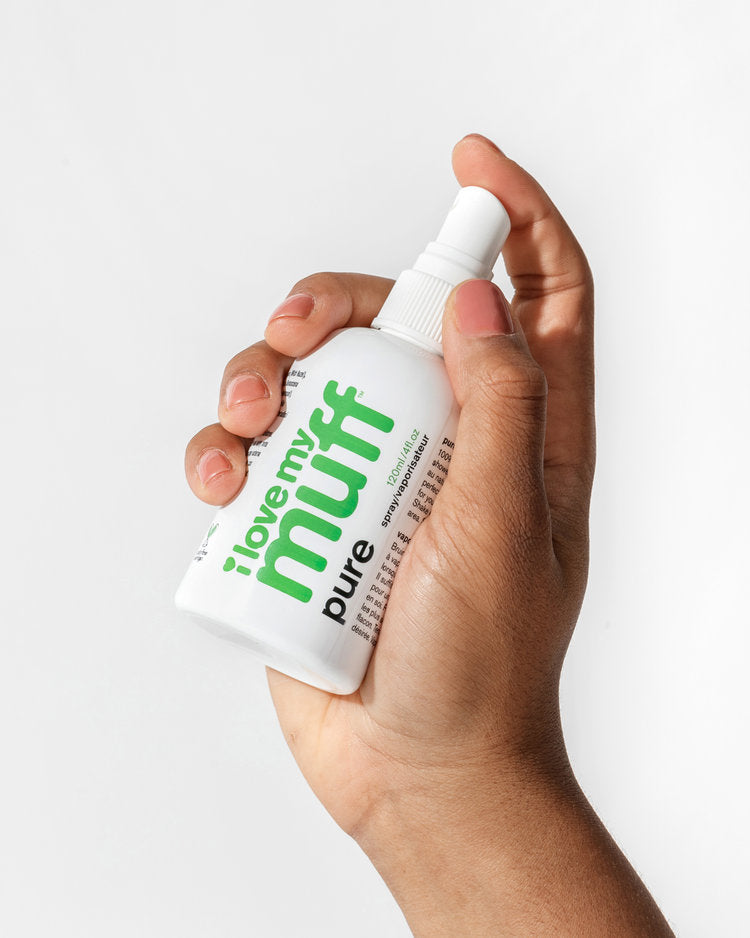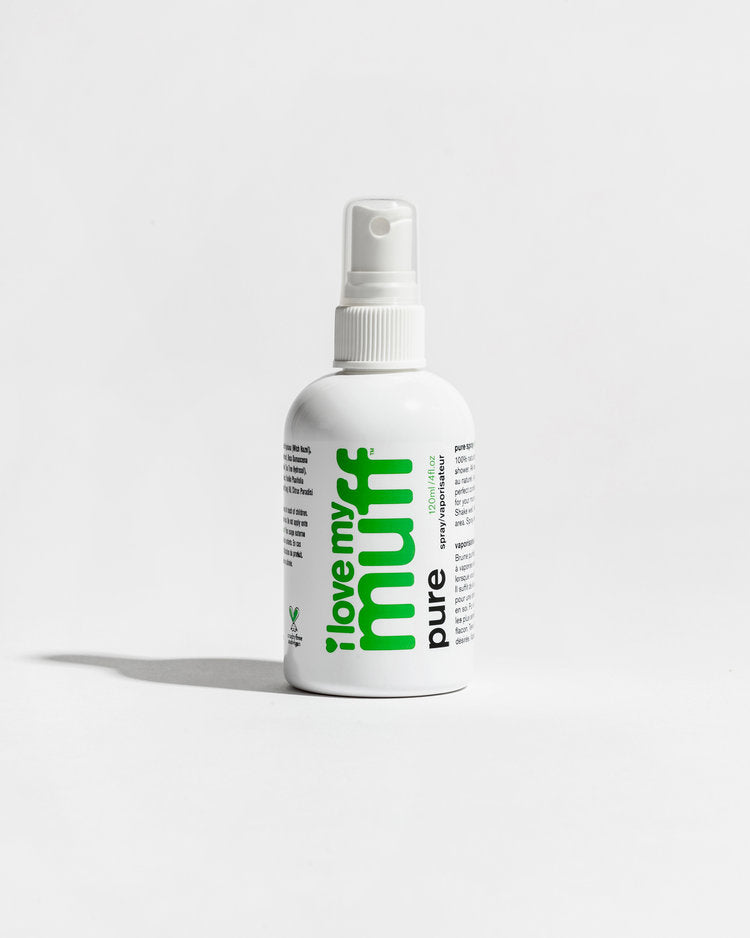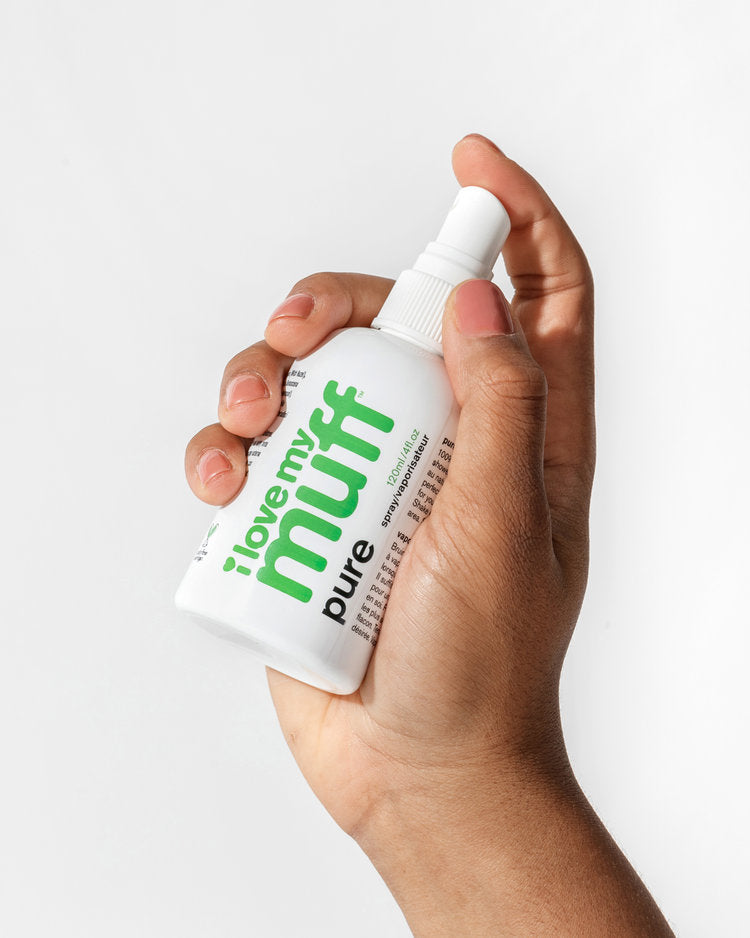 Green Pure: Spray
Refreshing Vulva Spray 4 fl oz / 120 ml
A spray that works as hard as you do. 
Green is our sweet citrus scent made from natural pure grapefruit, vanilla and ylang-ylang beneficial essential oils.
What: A refreshing spray that hydrates, tones, and calms your most intimate skin, leaving you feeling fresh and fine.
Supports your natural pH levels
Soothes inflamed skin
Gently refreshes
Made with nourishing plant-based ingredients
Why: Just as you would use a toner for your skincare routine, it's nice to have one for your skin down under. From being active to sitting for long periods, from menstruating or post hair removal and everything in between, many activities can leave you feeling dry, irritated, and uncomfortable down there. Our gentle Pure Spray makes it easy to give your skin a refreshing reprieve throughout the day, whenever you need it.
Who: Pure is specially formulated to be effective yet gentle on sensitive skin so it's suitable for everybody.
How: Hold bottle about 4-5 inches away from your vulva and spritz away. Use as needed for a quick refresh throughout the day. Can be used as part of your daily muff maintenance, after Clean Wash and before Soft Lotion.
Hot Tip: Due to its mild antiseptic properties, Pure is also great for preventing ingrown hairs after shaving, sugaring, waxing etc on the body or face ie. upper lips and eyebrows.
For external use only.
Key natural ingredients
Aloe Vera: Heals irritated skin
Lavender Hydrosol: Reduces redness
Rose Hydrosol: Soothing and calming 
Tea Tree Hydrosol: Anti-bacterial 
Non-alcohol Witch Hazel:

 

Anti-inflammatory 
All ingredients: Purified Water, Non-alcohol Witch Hazel, Lavender Hydrosol, Rose Hydrosol, Tea Tree Hydrosol, Aloe Leaf Juice, Vanilla Oil, Ylang Ylang Oil, Grapefruit Oil, Benzyl Alcohol, Salicylic Acid, Glycerin, Sorbic Acid
Something new for freshness
I like this product and use it daily. It is just a good product for me and my needs
green spray
Excellent product! Great name & customer service
Unique product
Great product. I'm very happy with it.
Good stuff
This spray is all you need! I like to use it for a quick freshen up and I also spray my butt crease with it! Lol ! I feel super confident and love it! The scent is appealing but not over the top. I haven't tried the blue spray.
Instant freshness boost! I love to use this after waxing or shaving.