FREE SHIPPING ON ORDERS OVER $65 WITHIN CANADA + CONTINENTAL USA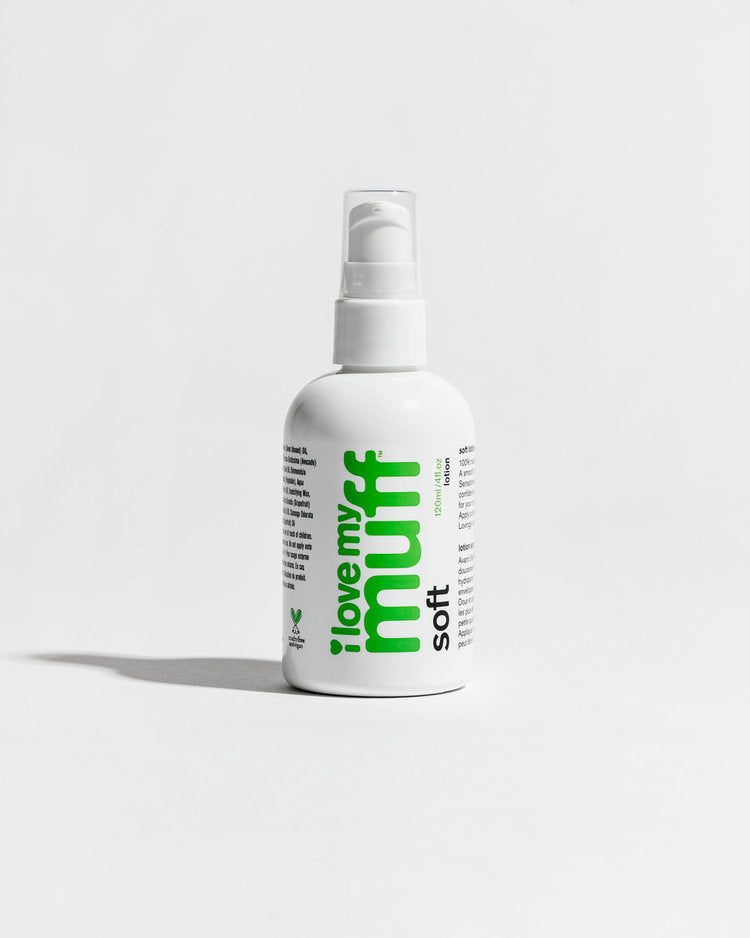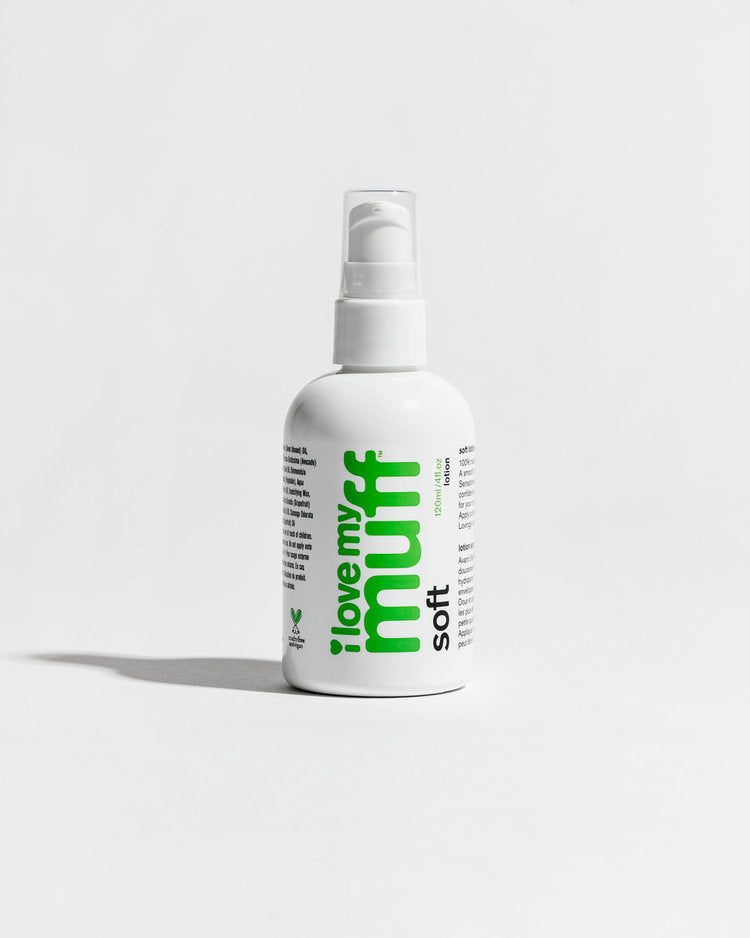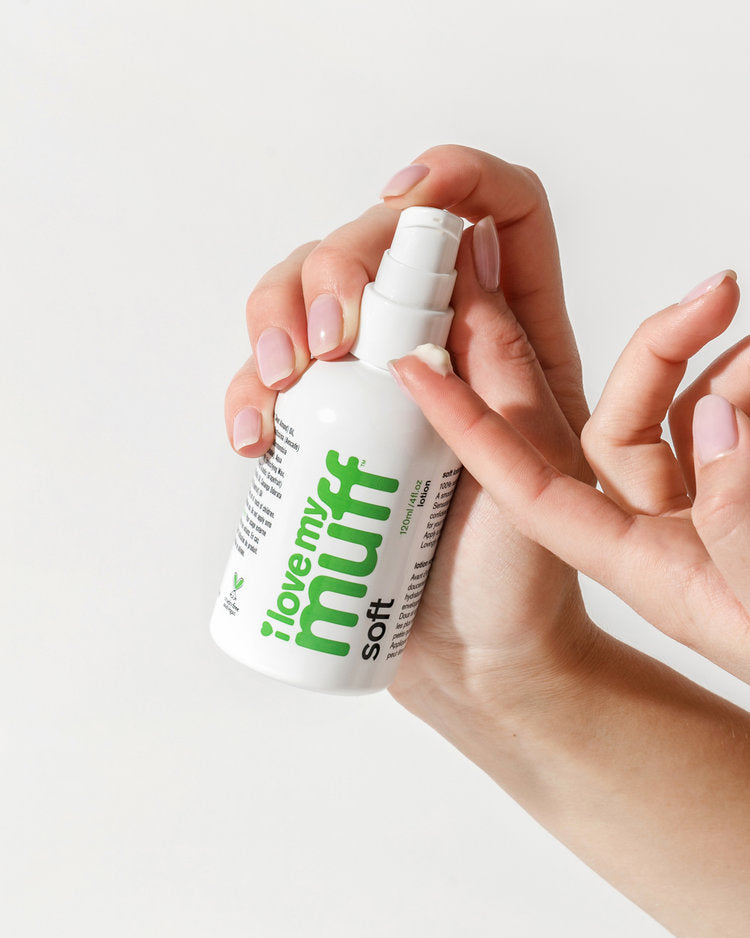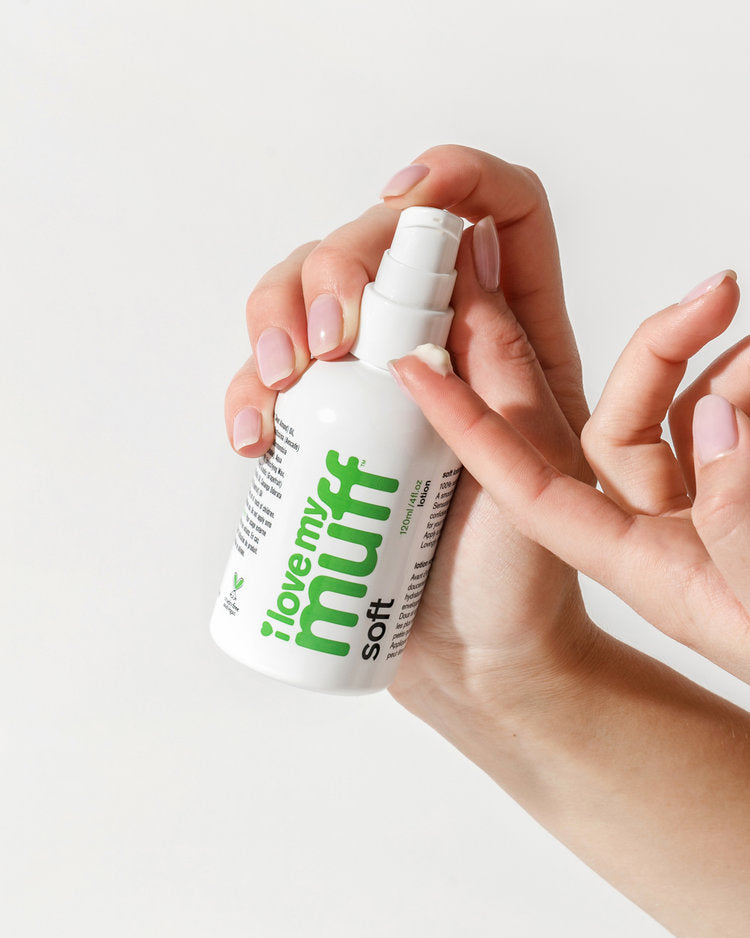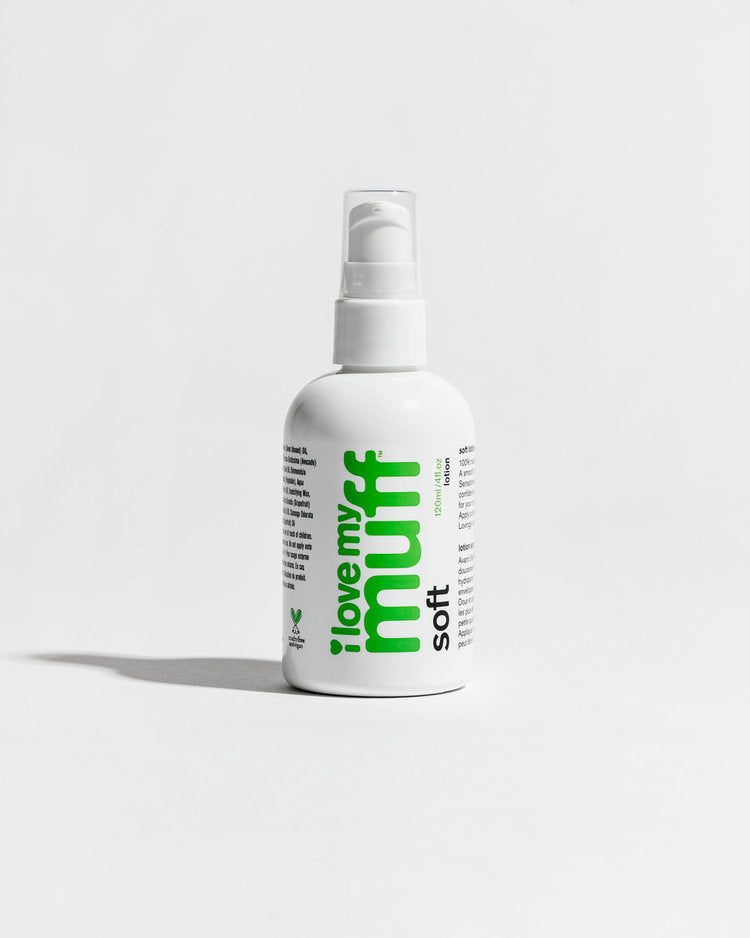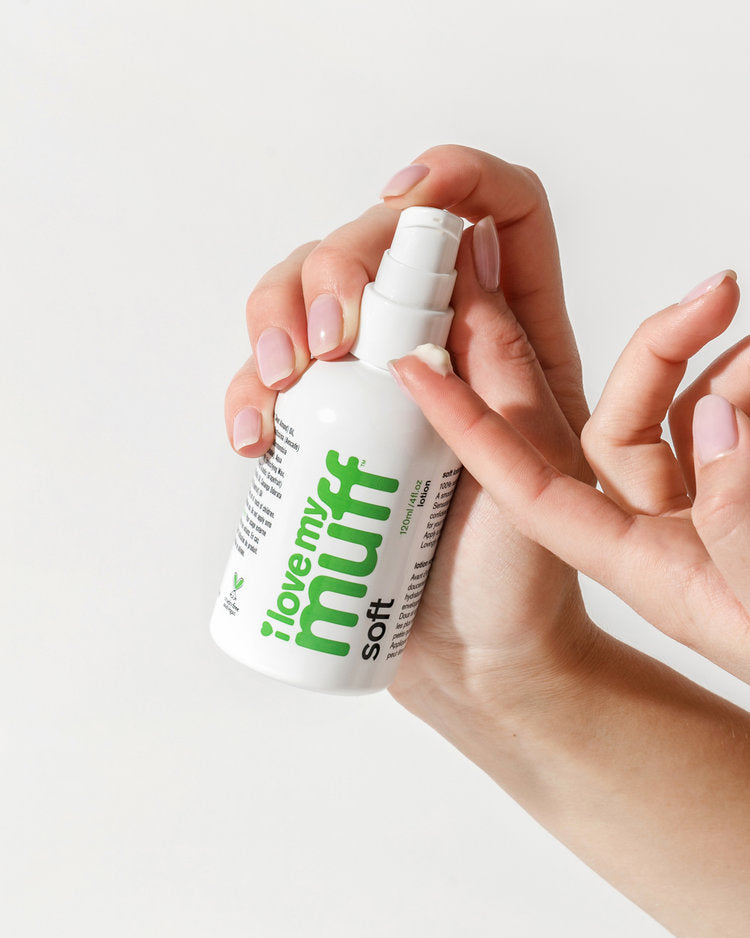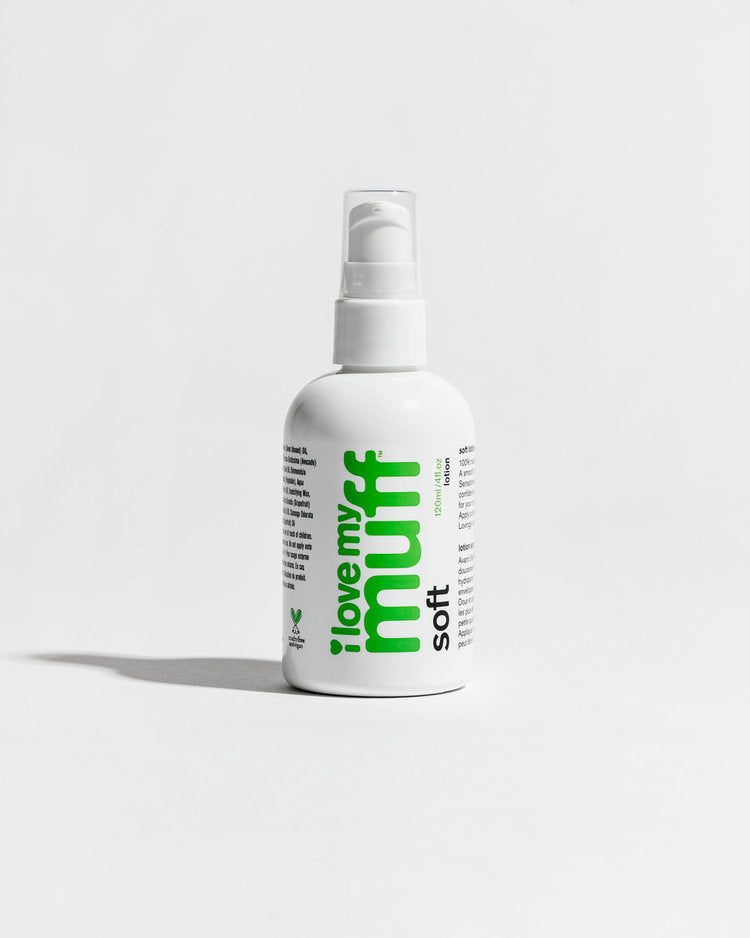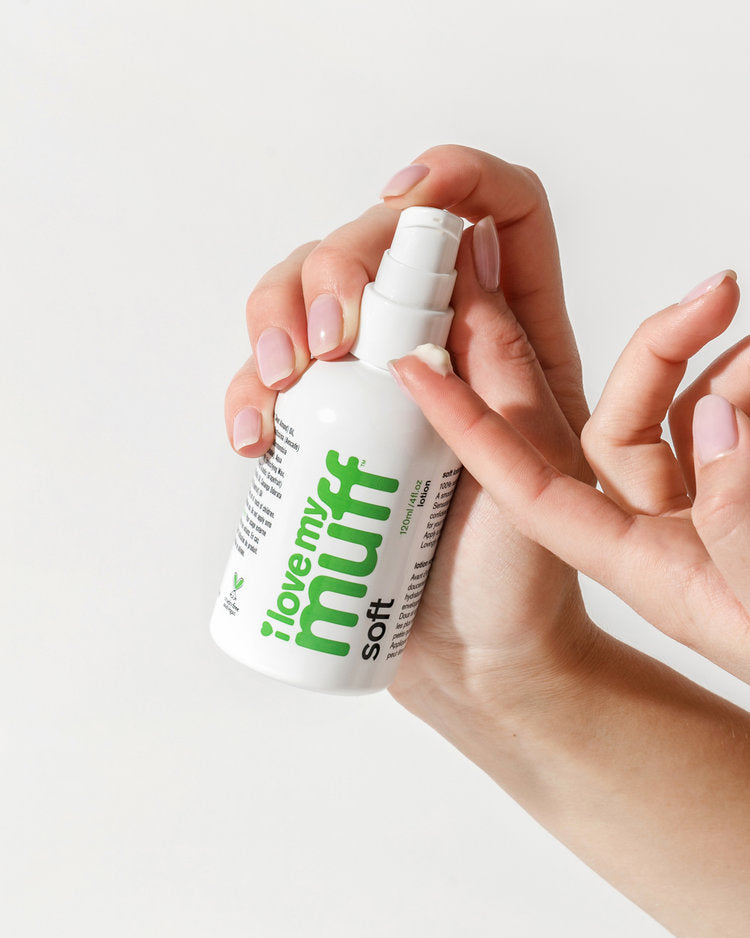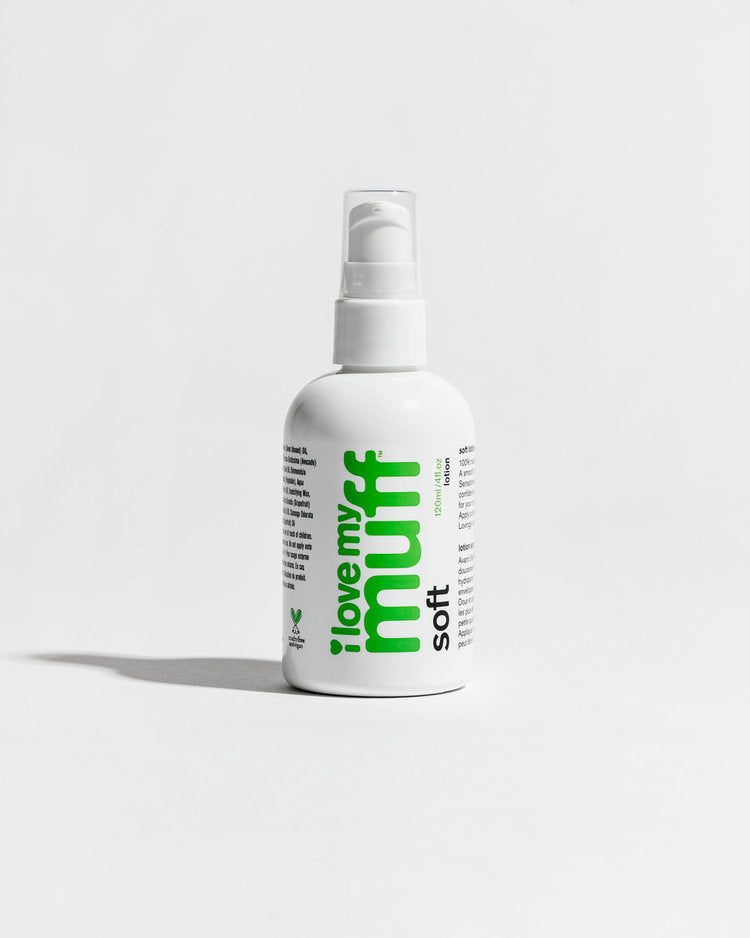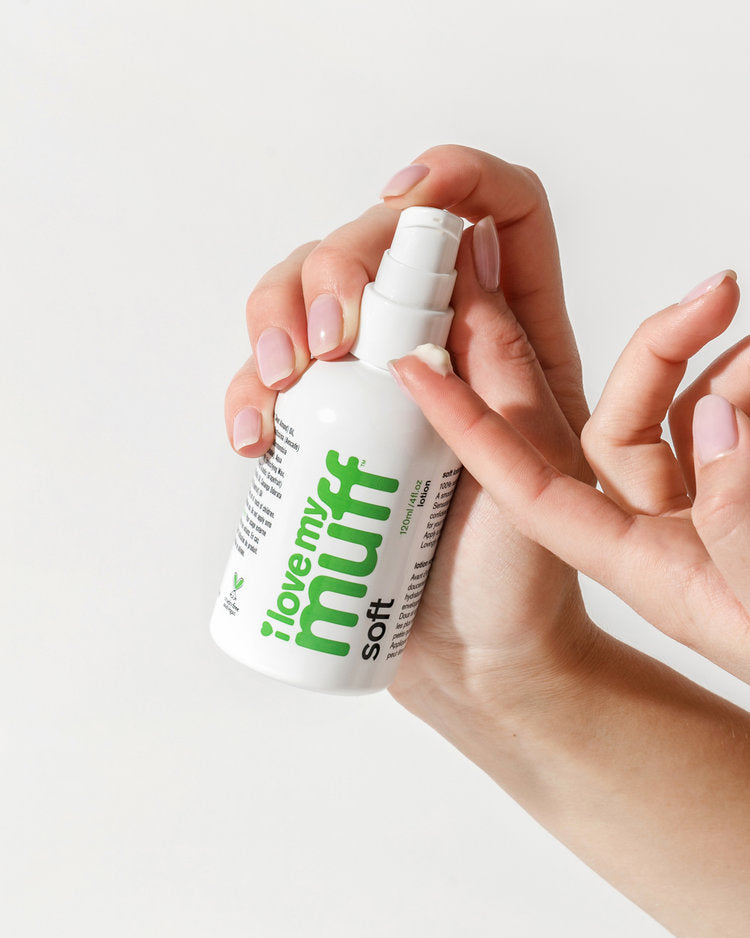 Green Soft: Lotion
Moisturizing Vulva Lotion 4 fl oz / 120 ml
Goodbye dry skin, hello hydration!
Green is our sweet citrus scent made of pure grapefruit, vanilla and ylang-ylang essential oils.
What: Hydrating vulva lotion that quenches dryness, soothes irritation, and protects your sensitive skin. Made with natural ingredients such as avocado oil and jojoba seed oil that help keep your skin silky soft.
Relieves and prevents dry, itchy skin
Extends smoothness after shaving or waxing
Reduces inflammation and ingrown hairs
Made with nourishing plant-based ingredients
Why: If you've ever experienced dry skin down there, you know the agony of irritated, chafed skin. Enter Soft to the rescue. While Clean helps keep away bad bacteria and Pure helps keep your muff's pH balance in check, Soft is the cherry on top that helps soothe any irritation and locks in moisture.
Who: Soft is pH balanced and specially formulated to be effective yet gentle on sensitive skin so it's suitable for every body.
How: Apply to your vulva and re-apply as needed. Can be used as part of your daily muff maintenance - after Clean Wash and Pure Spray.
Hot Tip: Moisturizing with lotion regularly keeps skin supple and helps prevent ingrown hairs. If you have sensitive skin (anywhere), Soft lotion is a great all-over moisturizer as well!
For external use only.
Key natural ingredients

Sweet Almond Oil: Relieves itchiness and dryness
Hemp Seed Oil: Reduces inflammation
Avocado Oil: Nourishes dry and irritated skin
Sunflower Seed Oil: Repairs damaged skin
Jojoba Seed Oil: Moisturizes and soothes skin
All ingredients: Purified Water, Emulsifying Wax, Stearic Acid, Vegetable Glycerine, Sweet Almond Oil, Hemp Seed Oil, Avocado Oil, Sunflower Seed Oil, Jojoba Seed Oil, Aloe Vera Oil, Vanilla Oil, Ylang Ylang Oil, Grapefruit Oil, Benzyl Alcohol, Salicylic Acid, Glycerin, Sorbic Acid
Just ok
I found the lotion didn't moisturize for very long. And I'm also not really a fan of the scent. Would be nice if there was an unscented one perhaps.
Good for after sun.
Love the green lotion for sunburns, takes the redness out and you don't feel sticky like an aloe lotion.
I have tried both scents for the lotion, and while I like each, I do prefer the more subtle aroma of the green version. The formulation works on any other dry area as well! Perfect.
So soft
This product is awesome it makes my muff so soft and helps with razor burn too
This product is such a godsend for soft bump free skin after shaving. Paired with some decent exfoliation and then this lotion afterwards I never have any razor burn or in grown hairs. I've only used the green products and love the smell!