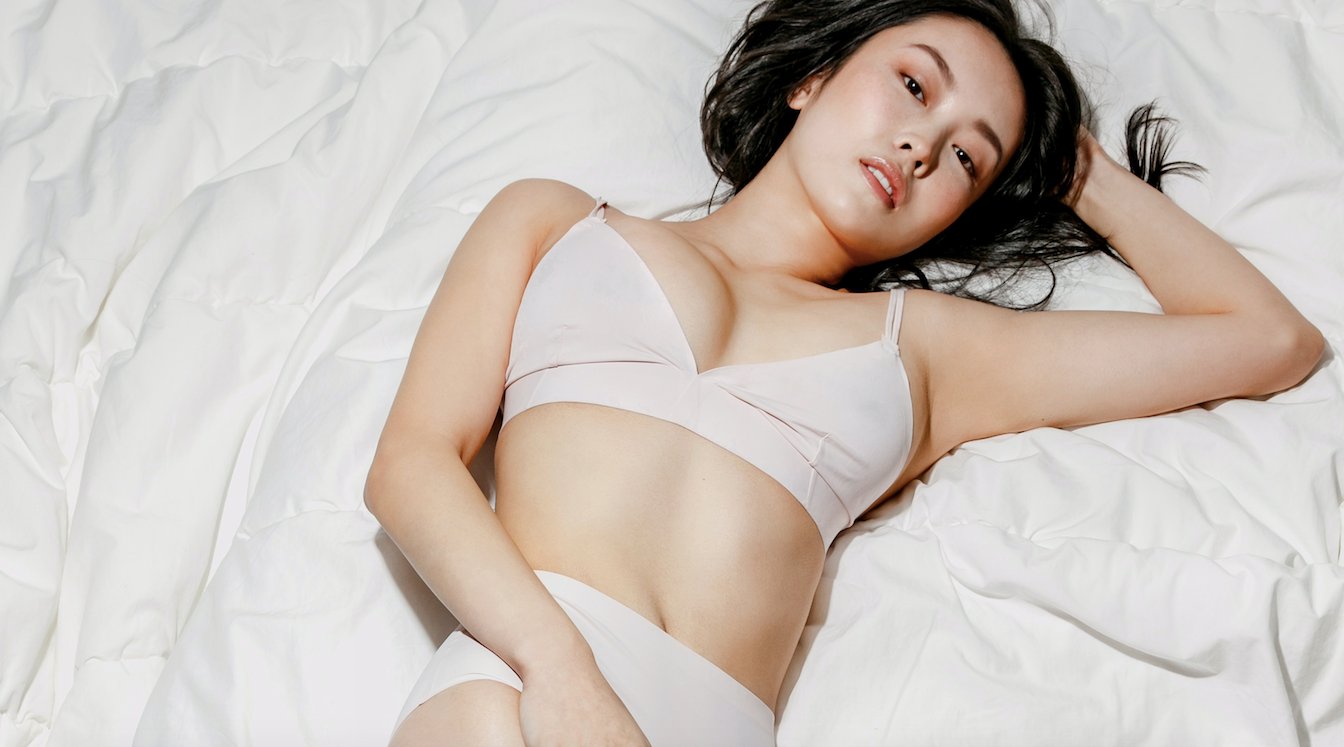 Self-pleasure is also self-care



MP Edition 039


There are many benefits to getting acquainted with your area down there. Just like menstruation and feminine hygiene, women masturbating has historically been seen as taboo to do or even talk about. Thankfully, the narrative is changing, and female masturbation is increasingly being understood as a healthy way to explore and express your sexuality. Masturbation is 100% normal and healthy. 
Benefits to solo play
If you're not currently doing so, below are 4 reasons why you should start masturbating.
It relieves stress
Much like exercise, self-stimulation helps you release pent-up tension, stress, or anxiety. At the core of it, masturbation involves listening to your body and doing what feels right. The act forces you to focus on being in the moment, helping to melt stress away and improve your mental health.
It allows you to get acquainted with your body
Taking the time to explore and become comfortable with yourself sexually is an important aspect of your overall well-being. 
It builds confidence
Being comfortable with your body and sexuality is a step towards comfort in your own skin - both in and out of the bedroom. 
It improves your sex life
Masturbating regularly allows you to learn what feels good sexually, and once you know what your body likes, it's easier to communicate your preferences to a partner, which only helps to improve your sex life.
Tips for masturbation
Read on for some self-pleasuring me time methods.
Use toys
You don't need vibrators or other toys to masturbate - many people do without - but they can certainly help. Check out Glamour's round-up of the best sex toys for women. 
Opt for a toy with non-porous material to avoid bacteria getting into the toy, and make sure you clean them after every use! Because some toys go inside your body or interact with your vulva, cleaning your toys is crucial so that you don't upset the delicate pH balance of your area down there, which can lead to infections or abnormal discharge.
Non-porous toys

like silicone, glass or metals: Use a mild soap that doesn't have any artificial fragrances or harsh ingredients. 

Porous materials

like rubber or latex: Also use a mild soap and water. But note that if you opt for a toy with a porous material, consider using a condom to reduce bacteria or STIs being transferred. 
Have phone sex
If you have a partner but can't see them during quarantine you can still get down from a distance. Here are a few options to get things hot:
Send nudes:

Heat things up by sending naked pics, only if it's consensual and you feel comfortable, of course. 

Sexting:

Try describing what you would do if you could see each other in person to get things started or you can opt for describing fantasies to spice things up.

Good ol' phone sex:

Phone sex can seem awkward but remember mutual masturbation can help create a deeper connection. 
Use lube
Vaginal dryness is a common issue that plagues women of every age. A variety of factors such as stress, lack of sleep, hormonal issues, and more can all cause dryness. If you experience vaginal dryness, lube is a must when masturbating. And even if you don't, lube is generally a good idea. Not only does it help things go a little smoother, but lube can also prevent vaginal tears, which can lead to bleeding and discomfort. For those seeking enhanced sensation and pleasure, try this natural arousal oil with CBD and botanicals by Fiore.
Watch (or read or listen) to porn
Watching, reading, or listening to porn is a great way to get into the mood. Check out Dipsea, an app with erotic audio stoies and intimate guided sessions or Lush Stories, a website for erotic stories submitted by users.
Do vaginal exercises
Vaginal exercises like kegals help strengthen the pelvic floor muscles which is key because stronger pelvic floor muscles help improve your orgasms and enhance sexual pleasure. 

Lastly, and most importantly just be in the moment and don't overthink it. Relax in to it and enjoy. There's absolutely no shame in some self-love game. 😏
Muff love.